We have created an easy to follow poster to help you get the best performance from your Tec glue gun titled "Before you use your Glue Gun……".
These posters (A2) are designed to be displayed in the workplace to help users of our Tec glue guns to achieve the best performance from the tool and also to offer simple safety advice and maintenance tips.
These posters cover off many useful and important tips to help maintain the life of the glue gun, such as:
"NEVER withdraw a part melted glue slug / stick through the back of the gun!"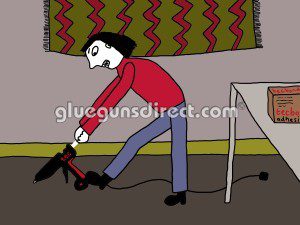 Although Tec glue guns are covered by a 12 month warranty from the date of purchase, they still need a little TLC !!
These A2 posters are free of charge,

p
l

ease call 0161 627 1001 or email: sales@gluegunsdirect.com to request your copy now.
Need more copies, just ask…………….
Links:
Why you should only use Tecbond Adhesives with Tec Glue Guns
Related links: