Crafter Carol Alletto knows using the right nozzle for the job improves product presentation and the ability to apply the right amount of glue.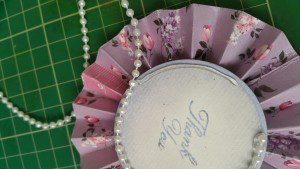 Our finest precision nozzle
Carol needs precision gluing for her delicate work and the MDJ018 fine precision nozzle fitted to her Tec 305-12 glue gun works a treat.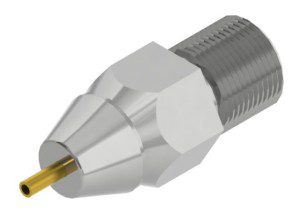 MDJ018 Precision nozzle, 1.25mm orifice and 5mm extension
Carol was so impressed she kindly drop us a note:
" I really wanted to test this product it was very easy to change the nozzle, which is great for me because i'm not confident with stuff like that .I like to believe I have a very steady hand but even still with a larger nozzle that comes as standard on this glue gun it is difficult to extrude a fine amount especially for the project I had in mind.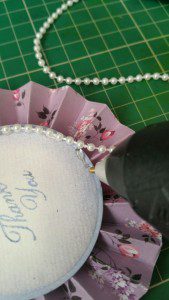 Delicate gluing use the MDJ018 nozzle
However Glue Guns Direct kindly provided me with a fine tip nozzle and the outcome is exceptional, the glue cannot come out too fast and so doesn't produce excessive amounts it provides a slow even amount to be delivered to your project. The photos prove how fine I was able to achieve and adhere some tiny pearl trim on a string as an embellishment to me gift stake rosettes.  Excellent product and company to work with.  I'm a very happy crafter "
Carol Alletto at cazazzled

What can we GLUE for you ?