Tec 305 Probably the best 'craft' glue gun available !
Tec 305-12 is ideally suited to applications where small quantities of adhesive are required repetitively.
Unrivalled reliability
Ease of use
Exceptional adhesive melt rate for a glue gun of its size
Available in Hot Melt or Low Melt models
UK 12 months warranty when used with Tecbond glue sticks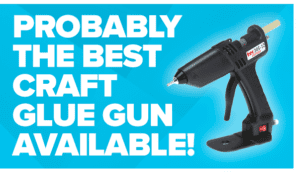 See our range of 12mm glue guns
If you have an adhesion problem, don't come unstuck – talk to the glue experts!