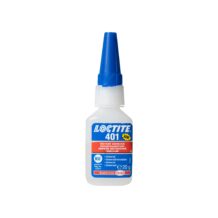 Loctite 401 Instant
LOCTITE® 401™ is designed for the assembly of difficultto-bond materials which require uniform stress distribution and strong tension and/or shear strength.
LOCTITE 401 is a general purpose, fast curing, instant adhesive that is ideal for use on porous substrates. ...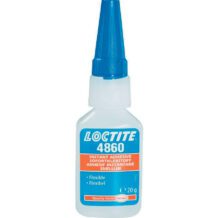 Loctite 4860 Flexible CA High Viscosity
LOCTITE® 4860™ is designed for the assembly of difficult to bond materials and is specifically formulated to provide flexible bondlines.
Flexible, high viscosity, bendable instant adhesive. Especially suitable for porous or absorbent surfaces...
Showing all 2 results