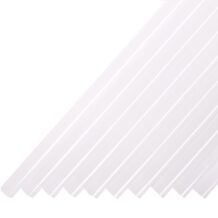 TECBOND 132 / 12mm Glue Sticks
Economical clear general purpose adhesive with good adhesion to many surfaces
All round general purpose clear hot melt adhesive used within a vast array of applications from arts &amp...
Showing all 5 results
We have some excellent glue for arts and crafts, especially for schools. We have glue sticks which are suitable for wood and metal in many different colours, and glitter glue sticks for adding that extra bit of sparkle!