Tuskbond Foam Adhesive and Upholstery Glue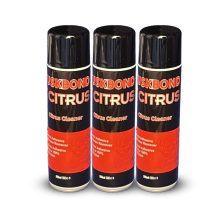 Tuskbond Citrus Cleaner
Sprayable cleaner
Tuskbond Citrus Cleaner 500ml Spray is powerful. high performance, cleaning solvent, consisting of n...
Showing all 9 results
Upholstered furniture, Marine and Vehicle upholstery is one of the fastest-growing segments among the global furniture industry. The upholstered furniture are products where upholstery fabric (including cotton, linen, wool, leather, acetate, hemp, silk, polyester, polypropylene, acrylic, rayon, and nylon) is glued to padding materials such as foam, wadding and other internal materials. Increase in the new home construction market has seen an exploded demand for new furniture.
Best Tuskbond glue for Foam bonding
Tuskbond HS350 premium upholstery adhesive is an extremely tacky, high solids, fast drying heavy duty spray adhesive. The adhesive is completely free from all chlorinated solvents and is designed to provide fast, accurate and ergonomic application. HS350 is developed for bonding a wide variety of substrates. Suitable for bonding Thin Fabric, Thick Fabric, Hessian, Felt, Foam, Wood, Plastic and EPS. Excellent for bull nosing high memory foam.
Best Tuskbond glue for Fabric bonding
Tuskbond HT150 multipurpose upholstery adhesive is quick, clean and convenient, free from all chlorinated solvents. HT150 dries to leave a high tack film, suitable for bonding most fibrous materials, fabrics, insulation and polythene foam to a variety of substrates. It is ideal for small scale assembly and laminating of polyurethane foam. Bonds a wide variety of substrates including Thick Fabric, Hessian, Felt, Leather, Foam, Wood, Metal and Plastic.
Should I switch off my Tuskbond canister between uses?
Canisters can be left with the valves open, connected to a gun and hose system for up to 2 weeks (ensuring the gun trigger is locked off to prevent accidental spraying). Turning the canister valve off over this period can cause adhesive to cure in the hose causing blockages. If the canisters are to be left unused for over 2 weeks, then it is recommended that the gun and hose system is cleaned using the Tuskbond GC22 canister cleaning system.
My canister is not spraying correctly, what could be the problem?
99% of issues can be attributed to the spray tip of the gun. Over time this tip will build up with residue and the flow of adhesive will be restricted or stopped altogether. To alleviate this problem, the tip can be cleaned after use using a Tuskbond GC22 aerosol or similar solvent cleaner. In extreme cases, the tip can be replaced.
How can I determine if my spray tip is clogged?
Remove the tip from the gun using a spanner then spray the canister onto some scrap material. Take care, as without the tip the adhesive flow could be powerful. If the canister sprays with a strong jet, then your tip needs to be replaced or cleaned.
How do I remove overspray of adhesive?
Tuskbond GC22 or SC12 can be used to clean some overspray. Alternatively, overspray of adhesive can be removed using white spirit or another similar solvent. Always ensure that the product will not damage the surface being cleaned beforehand. Test before use.
Are any Tuskbond canister adhesives Fire Rated?
Yes, Tuskbond One and Tuskbond G500 canisters are both Class 0 fire rated. To download the certificate, please visit the relevant product pages. We are constantly updating the testing and certification for our products, so watch this space.
Will my gun and hose fit your canister?
All universal gun and hoses should fit Tuskbond canisters. Always clean a gun and hose through (see Tuskbond GC22) before swapping between different adhesives as interactions between adhesives could cause blockages.
Why buy from gluegunsdirect.com?
With over 40 years of gluing knowledge and experience we are challenged on a daily basis to find the answer to various adhesive problems and new applications. You will be amazed at what we have been asked to bond and the majority of the time we have surprised ourselves by providing the answer to some very difficult adhesive problems. Gluegunsdirect.com offer a comprehensive range of market leading adhesives technologies, technical support and training, UK stock holding across three warehouses and delivery when the customer needs it. We are the complete adhesive package!
What can you glue with our range of adhesives? Have a gluing problem, don't come unstuck, challenge our glue experts and call 0161 627 1001 – Keeping Britain Bonded Since 1979!
Why Tuskbond products are the way to go….
Why use Tuskbond as opposed to competitor products? Good question, there's a number of reasons why you should trust Tuskbond:
Tuskbond were founded in 2003 which means we're celebrating our 18th year within the industry.
Tuskbond understand you need adhesives that are fast, accurate and portable ensuring you get the job done properly and efficiently – so that's what all the Tuskbond products do.
Unlike the competitors, all Tuskbond adhesives are made using original formulations at the dedicated Tuskbond mixing plant in Nottinghamshire. Tuskbond are incredibly proud that they are able to manufacture their own adhesives, ensuring they have full control over the final products from beginning to end. You ONLY receive the very best.
Tuskbond monitor the development of all their products from the ideas stage, right through to the manufacturing and filling of products, selecting only the very best raw materials.
Tuskbond are proud to be versatile – they have adhesives suitable for use in a wide range of industries including: roofing, infusion, flooring, upholstery, joinery and construction.
The products themselves – Tuskbond adhesives provide excellent coverage and can be used on a variety of surfaces to insulate it from moisture. Whether you're securing a carpet tile in place or installing insulation. Finding quality adhesives that provide a super-strong bond is no easy task but Tuskbond have you covered.
Tuskbond non-chlorinated adhesives are designed with the latest solvent technology to reduce toxicity and health hazards.
Kenyon's are proud to be UK distributors for the full Tuskbond range – have a gluing problem, don't come unstuck – call: 0161 627 1001 or email: sales@gluegunsdirect.com