Be creative – Use Tecbond Glue Sticks
Meet Clare Knox-Bentham, a Manchester-based designer and artist who creates large-scale illustrative installations and jewellery in bright-coloured thermoplastics. This process is unique to Clare and creates exclusive, one-off pieces of work. Mind blowing designs, amazing works of art enabled by Tec glue guns and Tecbond glue sticks !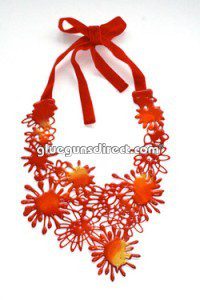 Clare is interested in the concept of turning drawings into three dimensions using an industrial process of extruding a thermoplastic that she 'draws' freehand with. Watching Clare at work leaves you speechless, her ability to create stunning works of art in a continuous flow is simply amazing.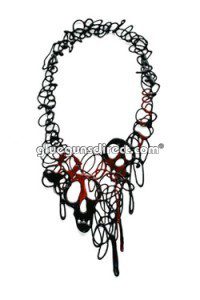 Tecbond – More than just a glue stick !
Clare also uses hot melt and the same technique to create a unique and often "one off" jewellery collection. As the jewellery is a thermoplastic, it warms with your body's heat and gradually moulds to your contours, this range of jewellery has been described as "resembling a series of drawings for the body. The saturated colour and slippery surfaces allude to precious lacquer work whilst fluid forms blur the line between liquid and solid." 'Secret Second Life' – National Centre for Craft and Design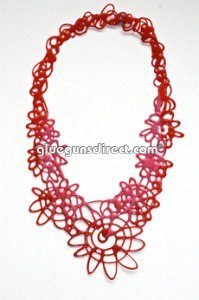 Tec Glue Guns for Arts & Crafts
Please visit Clare's website and see her range of creations in thermoplastic hot melt adhesives: www.clareknoxbentham.co.uk
What can we GLUE for you ?
Call the Glue Experts on 0161 627 1001 or email: sales@gluegunsdirect.com