Special bargain glue sticks offer
OEM 56 High Strength 12mm x 300mm Glue Sticks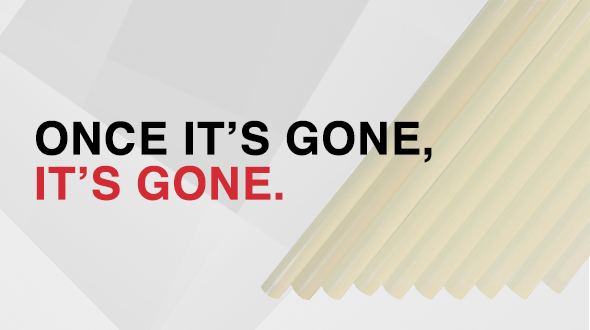 Price
£18.50 per 5 kilo carton (£22.20 inc VAT)
or
£1,500 for 100 x 5 kilo cartons (£1,800 inc VAT)
We have a large quantity of glue, which, during manufacture, has picked up some tiny bits from the sides of the holding tank, where the filters have not done their job as well as they should have done. As a result, the sticks are also slightly off-colour to the clear that they would usually be.
Not all sticks are affected by the bits, and for those that are, there is absolutely no adverse effect on their performance, adhesion or operation with a Tec Glue Gun.
MADE IN THE UK
Description
OEM 56 is a (clear, very slight heat history) high strength adhesive, which has excellent adhesion to wood, ceramics, light gauge metals and many plastics, such as rigid PVC, polystyrene, ABS and acrylic. Perfect for product assembly applications, rosette making and general arts and crafts. Very similar to Tecbond 240.
ADHESIVE TYPE: EVA
COLOUR: Clear, very slight heat history
CARTON QTY: 5 kilos (approx 175 sticks)
MOLTEN TACK: Medium
OPEN TIME: Medium
DIAMETER: 12MM ONLY
Surplus stock, cancelled export orders, ex-demonstration tools and end of line clearances
Once these bargains have gone, they're GONE !!!! Grab a bargain while product is available