Tecbond UK Glue Stick Manufacturing Plant
Summer Maintenance Shutdown Period

The UK Glue Stick Manufacturing Plant will be closed for the annual summer maintenance shutdown from:
Friday 21st July through to Monday 7th August 2017
No adhesive will be made during this period!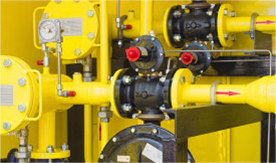 As always, we aim to mitigate any impact on our customers and therefore increase our stock-holding on all the main line grades in advance of the plant shut-down.
However, any unusually large orders may have to have a delivery date advised when the manufacturing plant is back up and running, but we will endeavour to facilitate minimum order quantities to keep customers gluing.
Don't leave it until the last minute – place your orders now!
When the plant is operational again we will undoubtedly have a back-log of orders to fulfill, so please try to submit your requirements of Tecbond adhesives and Tec Glue Guns before the shutdown period to avoid any shortages / delays.
The Sales Office, Technical departments and Glue Gun Production will continue as normal throughout the shutdown period. This shutdown period does not affect the supply of Glue Dots, Henkel Adhesives, CT1 or Power Grab and Bond products.
If you have any queries regarding the shutdown or supply, please contact our sales office on 0161 627 1001 or email: sales@gluegunsdirect.com
 Keep on GLUING with a Tec glue gun