Bench Mount Kit At a very low cost you are now able to convert the Tec 6100 or Tec 7100 pneumatic glue gun into a statically mounted, foot operated glue station, allowing operators to have both hands free for bonding materials.
Improving productivity by up 100%
Tec 6100 / Tec 7100 bench mount kit holds the applicator in a horizontal position. This allows the glue gun to remain switched on for longer periods without use (up to 1 hour), without causing melt down of the glue in the glue chamber. In addition, the design of the 90 degree angled nozzle makes it virtually drip free.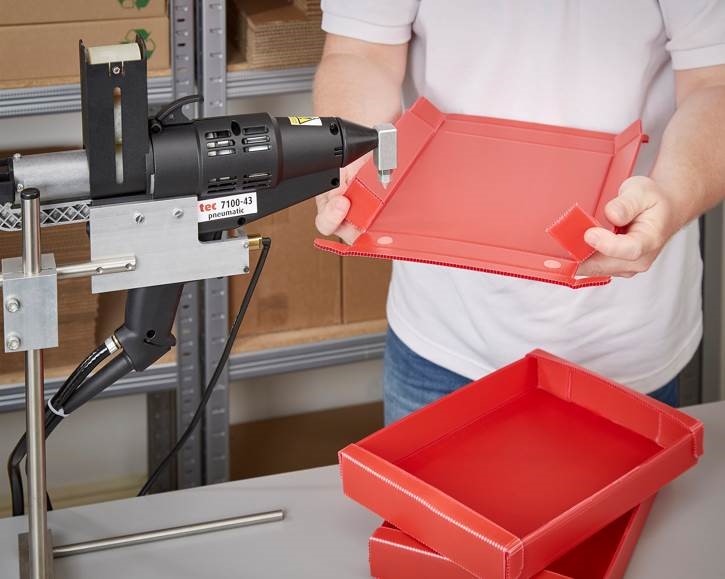 The Tec 6100 / Tec 7100 bench mount kit can also be used in conjunction with the Tec 4000/TK timer control unit, which is ideal for dispensing measured amounts of molten adhesive consecutively.
Anyone who is doing repetitive gluing applications on small components will benefit!
Made to a high standard using stainless steel and aluminium quality components
Fully adjustable, so you are able to set the height and position of the gun to suit the application
Free standing or can be screwed to the work bench for extra stability
Allows hands-free operation to improve productivity.
For more information or arrange a demonstration please call Steve 07960 047020 or email: stevemorrow@gluegunsdirect.com