Challenge your gluing limits with Tecbond, don't limit your gluing potentials or possibilities.
Blast off with Tecbond hot melt adhesives.  By using Tecbond the countdown has started to creating the best bonds. Reach for the stars and see what you can GLUE with Tecbond?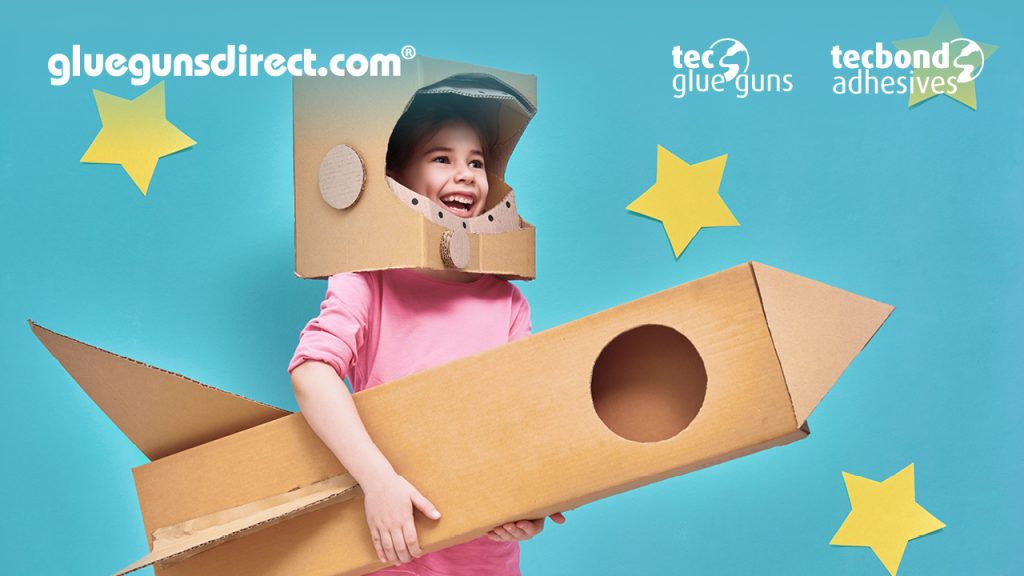 #12mmgluesticks #15mmgluesticks #43mmglueslugs #bulkadhesives #ecoblocks #prills #hotmeltadhesives #EVAadhesive #Polyamideadhesives #Acrylicadhesives #Polyolefinadhesives #Polypropyleneadhesives #Metalloceneadhesives #glueguns #gluesticks #Tecbond
Advanced technology at the Tecbond UK manufacturing facility in Basildon and a continuous programme of research and development ensures that Tecbond adhesives continue to meet the ever changing and challenging needs of manufacturing and industry.
Remember: Tecbond hot melt adhesives are made in Basildon, stocked in Oldham for delivery across the UK for when the customer needs delivery.
Did you know: Tecbond 134 hot melt adhesive has been formulated for bonding cardboard packaging, POS, and even a cardboard rocket is manufactured using a minimum of 40% Bio Based raw materials, be kinder to the planet create the best bonds with Tecbond.
What can we glue for you, challenge our team:
South of England – Call Steve Morrow 07960 047020 or email: stevemorrow@gluegunsdirect.com
North of England – Call James Hamilton 07807 107309 or email: jameshamilton@gluegunsdirect.com
www.gluegunsdirect.com – Keeping Britain bonded since 1979 and proudly supporting Guide Dogs