To produce PVC foil wrapped doors membrane and vacuum presses are used.  This involves a moulded or routed MDF core being sprayed with a Henkel Aquence polyurethane dispersion adhesive, which is then allowed to dry. Once the adhesive is dry the door is then covered with a PVC foil and placed in a membrane or vacuum press, which heats the foil, applies pressure thereby reactivating the glue line to create the bond.
Sounds simple?
It is simple when using Henkel Aquence adhesives to create the best bond between the PVC foil and the MDF especially with high gloss foils for kitchen cabinet doors.
Its more than glue, it's Henkel!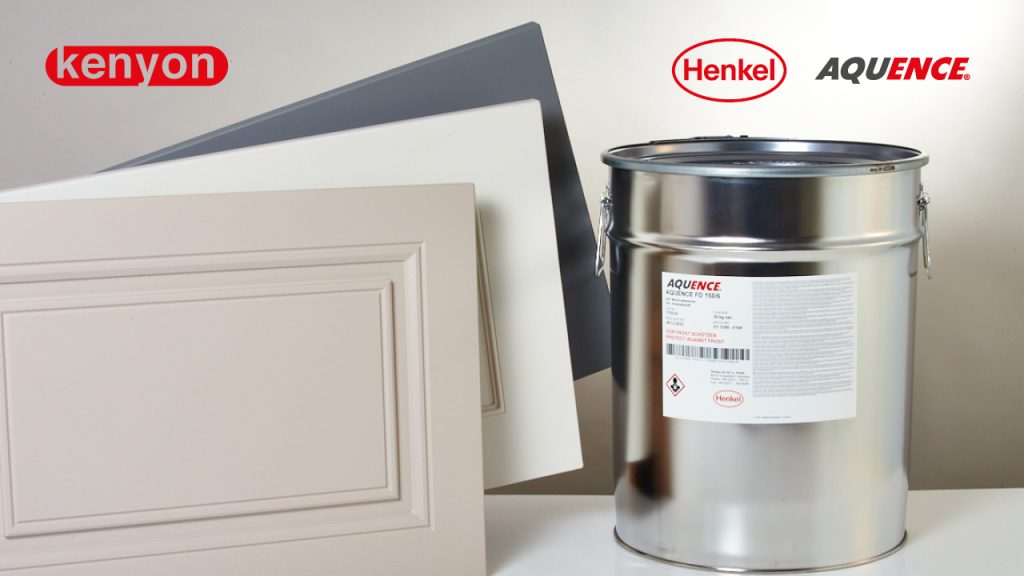 Are you a manufacturer of Shaker doors, have you noticed when pressing high gloss foils any chips, imperfections or irregularities can transfer to the surface. We have a quick secure fix to this problem applied prior to moving to the gluing and pressing stage. Call our team discuss further and arrange a site visit to demonstrate.
We can audit your production process, offer advice and operator training, call our team and create the best bonds with Henkel:
South of England – Call Steve Morrow 07960 047020 or email: stevemorrow@kenyon-group.co.uk
North of England – Call James Hamilton 07807 107309 or email: jameshamilton@kenyon-group.co.uk
www.kenyon-group.co.uk – Keeping Britain Bonded Since 1979
#Henkel #Aquence #PVCfoils #3Dlamination #Polyurethanedispersion #Kitchendoors #cabinets #highglossfoils #vinylwrapping #membranepress