Lewis Aldridge produces a range of doors, door sets and ancillary items to stand up to the rigours of modern life in a range of contemporary and traditional styles and have been using Kenyon D3 PVA for many years, applied by hand roller to particleboard and MDF core boards. Kenyon D3 fast setting PVA is used for veneering and CPL / HPL laminates to flat panels and curved panels.
Kenyon D3 the best all-round PVA adhesive:
Kenyon D3 PVA used in many manufacturing applications including general joinery, frame assembly, laminating doors and similar constructions, surface bonding of HPL/CPL in short cycle presses, carcase and assembly gluing, bonding joints in boards and block gluing of softwoods and chipboard as well as hardwoods. Kenyon D3 PVA has been formulated for window manufacturing, flat lamination, furniture production, parquet flooring, door production and solid wood bonding. Includes a UV tracer allowing close monitoring of the adhesive application to the substrate. Made in Britain.
Kenyon D3 and D4 PVA adhesives are supplied in IBC (1100 kilo) containers, 25 kilo, 5 kilo and 1 kilo squeeze bottles.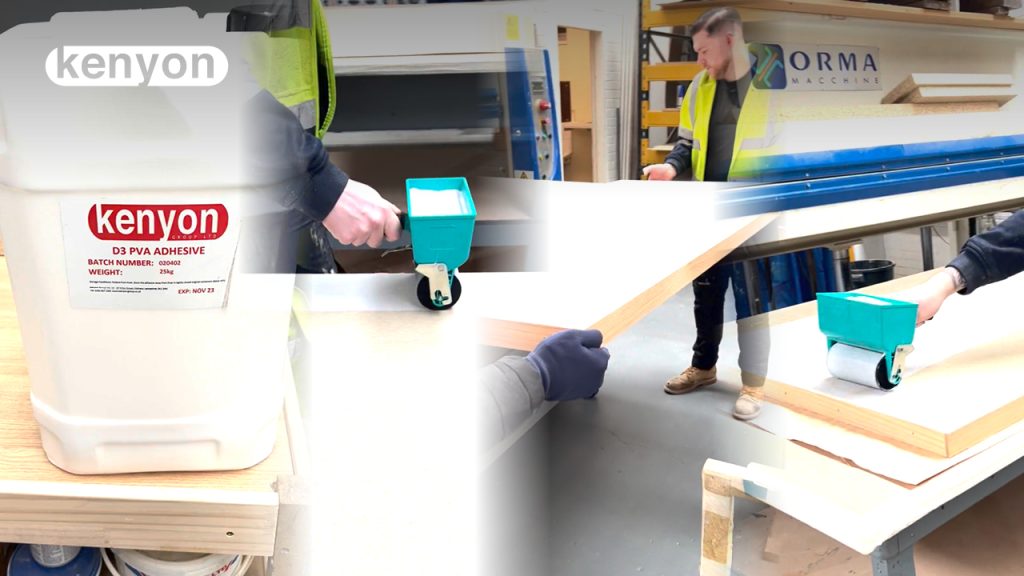 Recommended hand roller for completely even application of Kenyon D3 PVA adhesives:
Recommended and probably the best hand roller on market. Pfohl glue applicators have long been well-known, proven hand tools that allow for the quick and completely even application of all glues and adhesives. They can be beneficially used anywhere where large surfaces need to be coated with glue or adhesive.
Need a competitive quotation and a reliable supplier, call our team today:
South of England – Call Steve Morrow 07960 047020 or email: stevemorrow@kenyon-group.co.uk
North of England – Call James Hamilton 07807 107309 or email: jameshamilton@kenyon-group.co.uk
www.kenyon-group.co.uk – Keeping Britain Bonded Since 1979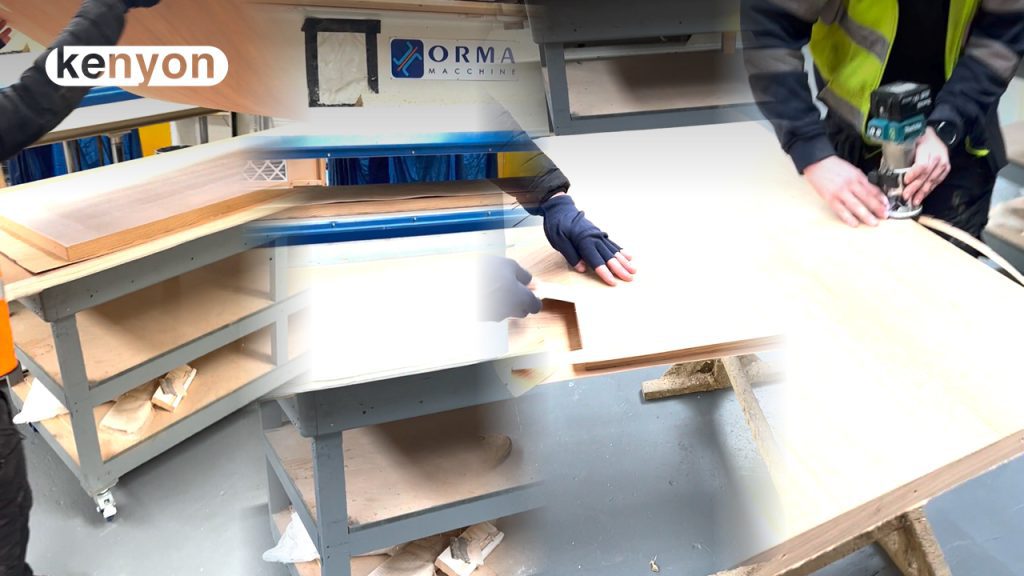 #PVAadhesive #D3PVA #Adhesive #Glueroller #Pfohl #furniture #joinery #woodworking #joineryproduction #manufacturing