Glue Stick Advice
We are the adhesive experts!
Bonding Polypropylene (PP) to Polypropylene (PP)
Polypropylene (PP) is an incredibly versatile thermoplastic polymer being both lightweight and extremely rugged.

Polypropylene can tolerate high temperature (160c), doesn't absorb water and can withstand continuous flexing, plus it is very resistant to acids and other harsh chemical solvents, making Polypropylene an indispensable material to virtually every field or industry you can imagine, from household goods and consumer packaging to medical technology and the military.
Given its versatility and outstanding performance, polypropylene appears as a mind-boggling array of products that span just about every industry or field of interest imaginable and is rapidly becoming the preferred material of today's manufacturing processes.
Traditionally, the bonding of polypropylene to itself has been a tough call for hot melt adhesives, until now!
Tecbond shaped hot melt adhesives have expanded their stable of high performance hot melt adhesives with two Polypropylene based formulations Tecbond 267/43  and Tecbond 263/12 which are designed specifically for the bonding of Polypropylene (PP) to itself.
Tecbond 267/43  and Tecbond 263/12 Polypropylene based adhesives are unique hot melt adhesives with a high molten tack (good instant grab ability) and provides excellent heat resistance (105c) and good low temperature resistance (-20c). To maximise bond strength when bonding polypropylene to itself it is important that sufficient adhesive is applied and the surfaces are brought together as quickly as possible. It is strongly recommended that a good quality high output Tec glue gun is used to ensure consistent strong bonds.
Recommended Tec 43mm glue guns: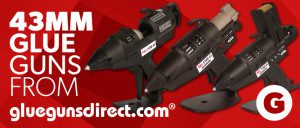 Recommended Tec 12mm glue guns: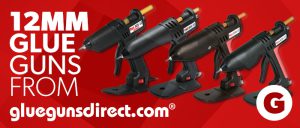 Tecbond 267/43 and Tecbond 263/12 adhesives are specifically designed for bonding of polypropylene (PP) and is not suitable for bonding of other plastics.
What can we GLUE for you ?
Posted in: Glue Stick Advice
NEED SOME HELP?
Give us a call on
0161 627 1001