WHICH CASTTEC® ADHESIVE?
Casttec® adhesives comes in four different formulations to maximize performance depending on applications and work environment.
The best seller and most general purpose adhesive. Bonds a wide range of materials and recrystallises for easy clean
CASTTEC COOL 45-43
Designed for use in colder environments by offering a longer recrystallisation period. When the forms are cold in winter, Casttec Cool offers stronger bonds at lower temperatures
CASTTEC PLUS 47-43
Formulated for use in warmer environments. Its chemical composition means it can be applied, allowed to set, and removed at temperatures close to 40°C.
CASTTEC LITE 40-43
If your forms are fiber glass, Urethane or Epoxy coated this is the product for you. Cleans without surface damage on forms not made of steel.
CASTTEC MAX 43-43
Ideal for when repeated pours are required without resetting the form. Is harder to clean up, but will reduce the amount of work resetting forms that repeat in design daily.
WHAT ARE PRECAST ADHESIVES?
Casttec adhesives and the tec range of heavy-duty industrial applicators from Power Adhesives are a simple and cost-effective way to bond both structural and architectural elements to precast concrete forms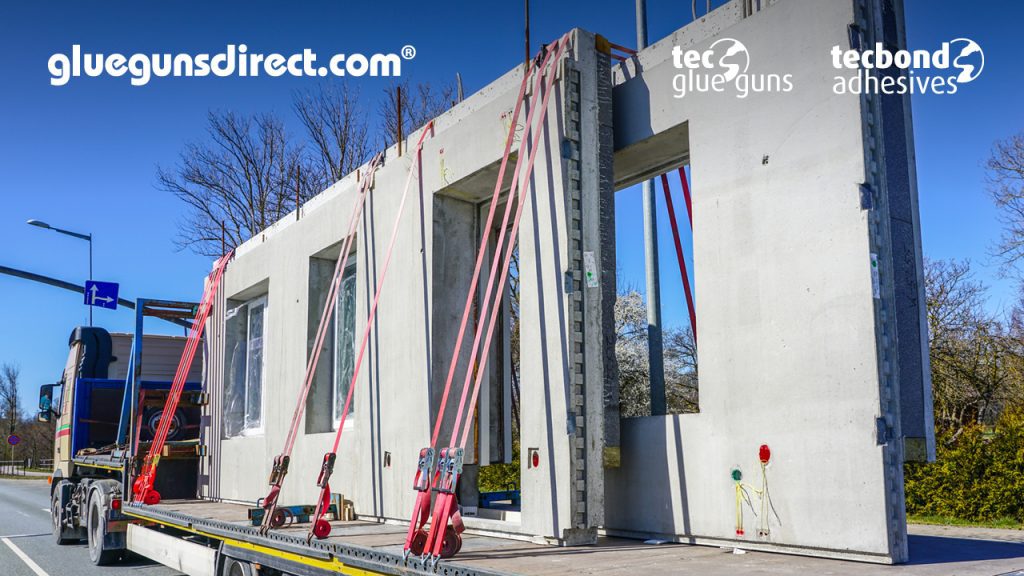 INSTANT BOND
Casttec adhesives form an almost instant bond once materials are brought together without the need for holding or clamping.
NON-DESTRUCTIVE
Adhesives provide a strong and secure bond without causing damage to the formwork or inserts
EASY CLEAN-UP
After 8-24 hours, the adhesive crystalises, allowing easy removal without the need for specialist cleaning products.
COST-EFFECTIVE
Casttec adhesives are a fraction of the price of magnets, tapes or special inserts for screws or bolts.