Woodworking
We are the adhesive experts!
Don't underestimate edgebanding adhesives!
There's edgebanding  adhesives, and then there's Henkel edgebanding adhesives – it's really that simple.
Henkel edgebanding adhesives cover PUR, PO and EVA technologies, and offer superior products at the right price with proven results –  just ask anyone using Henkel edgebanding adhesives!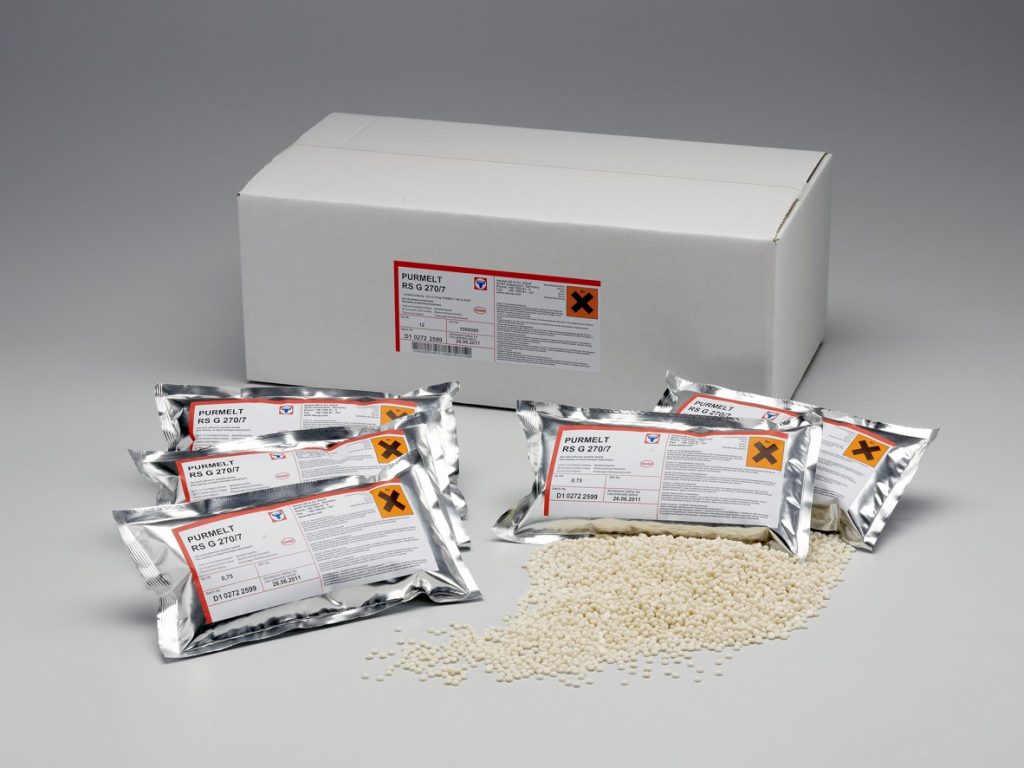 Henkel offer an exceptional range of PUR adhesives supplied in Granules, 2KG blocks, 20KG drums and 200KG drums for all known edgebanding machines and applications, and they are also available in ME (Micro Emissions).  The tried and tested market leading Technomelt 270-7 has a proven winning background and probably the most versatile grade on the market offering exceptional high performance. However, it's not just the adhesive that makes Henkel PUR adhesives the market leader, it's the technical and onsite support offered by both Henkel and Kenyon's that separates us from the rest of the field.  We don't just sell adhesives, we live them and this includes supporting you!
Yes, PUR adhesives dominate the market. Over the years PUR adhesives have been more accessible to customers who are edging and as technologies advance, PUR adhesives' outstanding performance has become available to all edging customers delivering the finished goods to the highest standards.
EVA based adhesives are still a big player and Henkel offer a range from filled to unfilled and everything else in between to suit every application. Edgebanding using EVA hot melt is commonly used due to the ease of use, but PUR adhesives have rapidly gained ground with incomparable benefits.  If joints need exceptional water or heat resistance then PUR adhesives are recommended as they have a significantly superior performance versus an EVA adhesive.
EVA hot melt adhesives are classed as filled and unfilled.  Filled adhesives such as Technomelt KS220 and Technomelt 611 are generally lower costing but still offer exceptional performance and a high final bond strength. The addition of fillers can offer advantages such as preventing stringing and can be beneficial when running porous chipboard. Unfilled hot melt adhesives such as Technomelt KS351 can be applied at lower coat-weights, eliminating the glue line and achieving tighter joints, offering high glue mileage and high final bond strength.
Polyolefin based adhesives have better hydrolysis and heat resistance than EVA based adhesives. They are easier to apply than PUR adhesive as like EVA hot melts do not require a wax cleaner and also lower the formation of strings at the application unit, whilst providing better stability in the melting equipment, in comparison with standard EVA based adhesives.
Remember PUR based adhesives will always outperform both EVA or PO adhesives for heat andmoisture resistance!
When deciding the right adhesive for your edging application, take a look at the Henkel range and talk to us, the glue experts!
Call: 0161 627 1001
Posted in: Woodworking
NEED SOME HELP?
Give us a call on
0161 627 1001