After the successful launch of Technomelt PUR 270-9 ME micro emissions in 2 kilo blocks, 20 kilo and 170 kilo drums Henkel are now getting ready launched the granule version to complete the package.
Having recognised the gap in the market, Henkel made the decision to invest in a new granule plant to manufacture their Premium PUR grade; the tried, tested and proven Technomelt PUR 270-9G granules, in micro emissions, inline to meet the industry wide changes to using PUR adhesives are just around the corner. The legislation according to REACH regarding the handling of diisocyanates will change on 24th August 2023.
Why change to micro emissions (ME). Henkel Technomelt PUR 270-9G ME contains less than 0.1% monomeric diisocyanate, which therefore reduces the hazardous isocyanate-containing vapours by up to 90% Technomelt Micro Emissions (ME) PUR adhesives have no hazardous labels and do not require a specific professional training for operators which will be required when the legislation changes for standard PUR adhesives. Technomelt (ME) PUR adhesives offer easy and safe handling in production. Nobody likes warning labels and the fact that we can now eliminate this has huge benefits.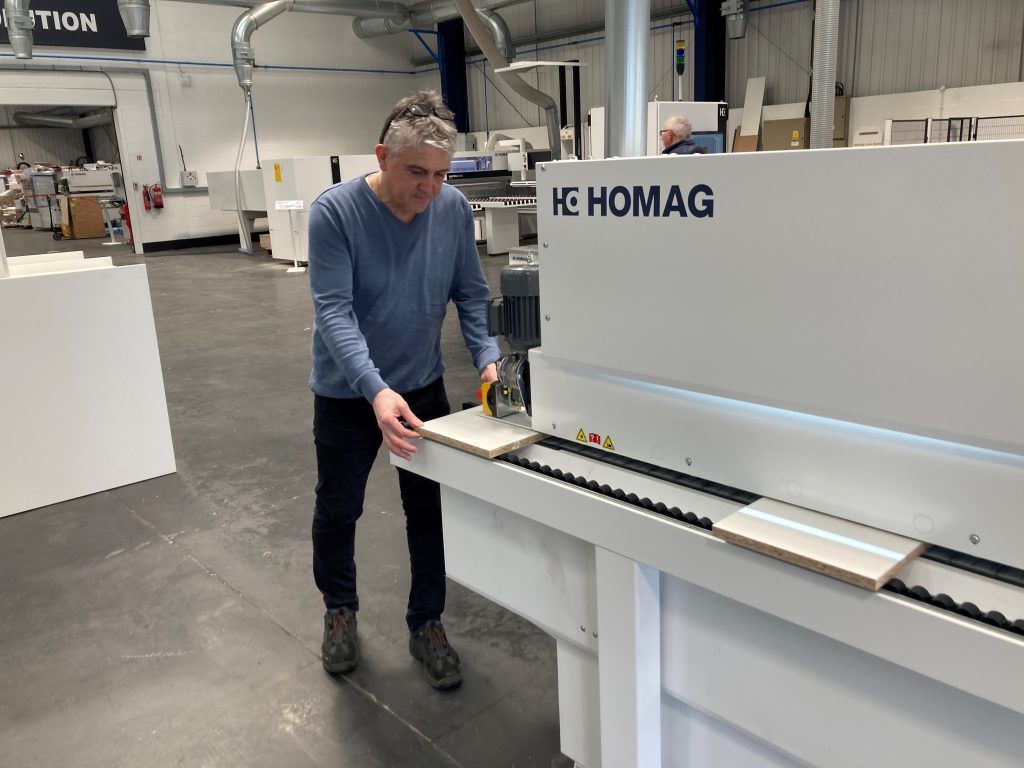 Henkel Micro Emission adhesives really is the future for our customers and the planet
Micro Emissions (ME) PUR adhesives – No warning labels, it's time to change. Being mindful of health and safety, companies are now asking, what options are available with the PUR adhesives that would allow them to improve their operating procedures whilst at the same time reducing risk. The solution is simple – Technomelt Micro Emissions (ME) PUR adhesives.  These adhesives offer the same performance benefits that come with PUR technologies, low coat weight, tight joints, invisible glue lines, exceptional high performance combined with excellent heat and water resistance but without the hazardous labelling, making it more environmentally friendly and safer for operators to handle.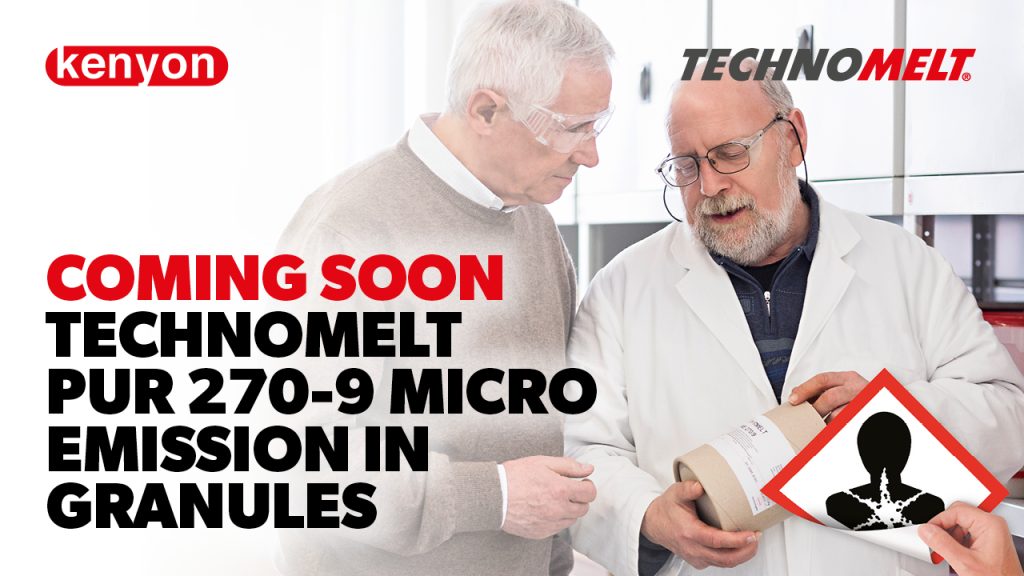 Henkel micro emission adhesives are kinder to the environment
Perfect packaging, Technomelt PUR 270-9G micro emissions is supplied in 12kg cartons, with each carton containing 16 x 750g individual foil packs of PUR granules.  This provides a cost-effective option for middle to low volume users, by allowing them to control the amount of adhesive being used against their scheduled volume of work. Foil packs that have been opened can be wrapped and taped and will be good for around 48 hours, reducing wastage and saving money. So why not improve your microclimate at the same time as improving your production by changing to TECHNOMELT Micro Emission PUR adhesives today!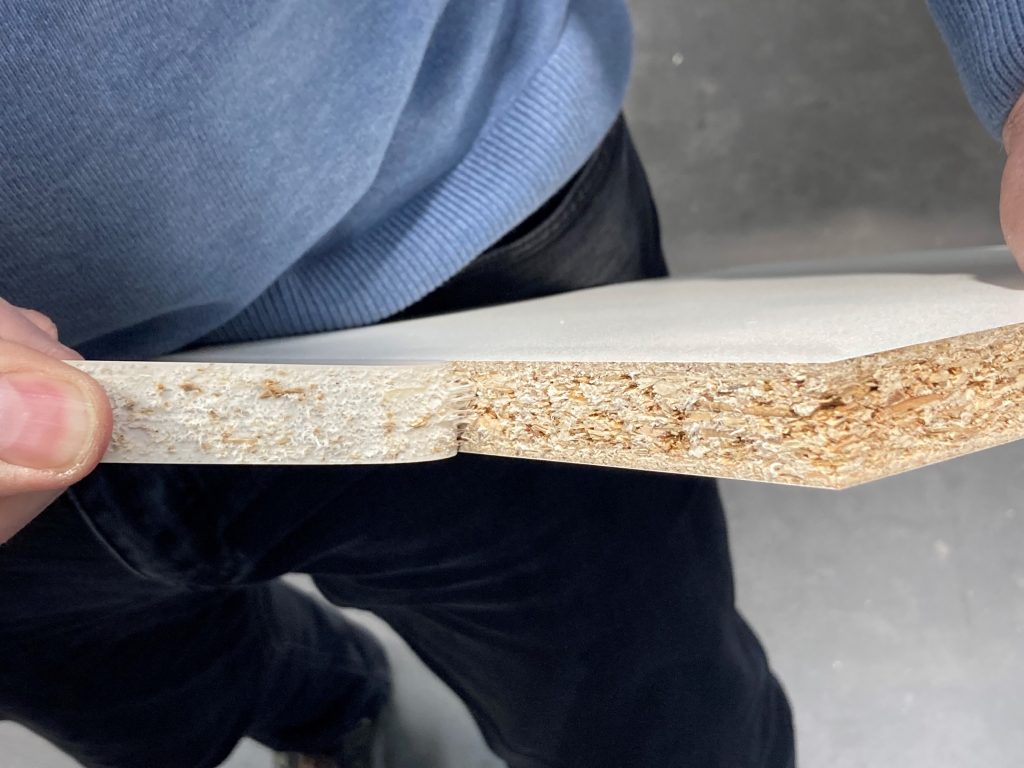 Are you manufacturing kitchen worktops, bedroom and kitchen furniture, fire doors, sports lockers, washrooms, applications where high moisture, heat or chemical resistance is required?  Reach for Henkel Technomelt PUR 270-9 adhesive range covering granules, 2 kilo blocks, 20 kilo drums, 170 kilo drums and now micro emissions, probably the best edgebanding adhesive on the market, just ask anyone using Henkel PUR!
Find out more contact Steve Morrow, call 07960 047020 or email stevemorrow@kenyon-group.co.uk
www.kenyon-group.co.uk – Keeping Britain Bonded Since 1979