Woodworking
We are the adhesive experts!
Edgebanding with Henkel Technomelt PUR adhesives
Henkel offer an exceptional range of PUR adhesives supplied in Granules, 2KG blocks, 20KG drums and 200KG drums for all known edgebanding machines and applications, and they are also available in ME (Micro Emissions).
The tried and tested market leading Technomelt 270-7 has a proven winning background and probably the most versatile grade on the market offering exceptional high performance. However, it's not just the adhesive that makes Henkel PUR adhesives the market leader, it's the technical and onsite support offered by both Henkel and Kenyon's that separates us from the rest of the field.  We don't just sell adhesives, we live them and this includes supporting you!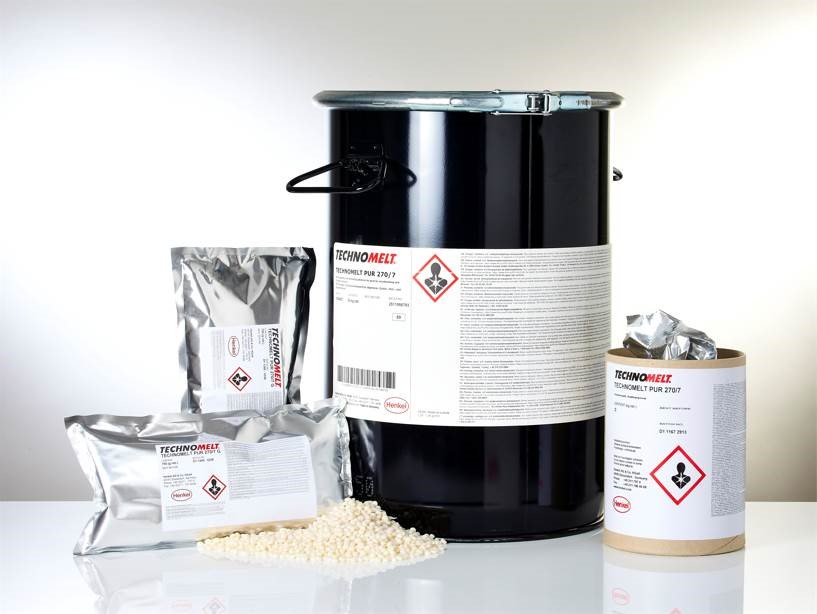 With Henkel Technomelt PUR 270 adhesive range you get the exceptional performance benefits associated with this technology, including high heat resistance and cold temperature flexibility, high water resistance, high initial strength, and a very high final bond strength. However, with a variety of applications within the market, several different grades have been formulated to meet the different operational demands.
Technomelt PUR 270/5 – Designed for machines that operate at very high feedrates, up to 80m/minute.  As a result, and to ensure demand is met, it is only available in a 20kg drum. This grade is also available in a Micro Emissions (ME) version
Technomelt PUR 270/6 – Particularly suited for BAZ / contour edge banders, where thick edging material might be used on curved edging applications. Available in 2kg blocks and 20kg drums
Technomelt PUR 270/7 – Henkel's flag ship and most popular Polyurethane (PURHMA) hot melt adhesive for edge banding, provides a high standard in both quality and performance. The lowest viscosity of all Henkel's PUR adhesives, allows for tight joints and zero glue lines on all common edging materials. Available in 2kg blocks, 20kg drums and granules, which is a popular option as it reduces the outlay for specialist application equipment
Technomelt PUR 270/9 ME – Henkel's original Micro Emission (ME) offering, which provides all the performance benefits you experience with Technomelt PUR 270/7, but contains less than 0.1% Isocyanate monomer, reducing vapours by up to 90%. This is ideal for companies looking to reduce stock holdings that contain hazardous labelling. Available in 2kg blocks and 20kg drums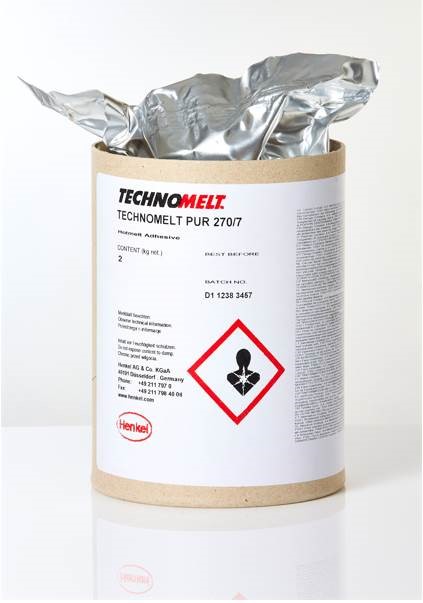 There's PUR edgebanding adhesives, and then there's Henkel Technomelt PUR 270 edgebanding adhesives – it's really that simple, just ask anyone using Henkel edgebanding adhesives!
For more information on the Henkel Technomelt PUR adhesives and cleaners available through Kenyon Group, or impartial advice on any adhesive problem, visit www.kenyon-group.co.uk or call 0161 627 1001.

Posted in: Woodworking
NEED SOME HELP?
Give us a call on
0161 627 1001