Are you using an EVA adhesive on your edgebander?  Are you happy with the bond and finish you're getting?
Henkel offer a collection of EVA adhesives which range from filled to unfilled, and everything else in between, to suit every application, supplying many of the well-known UK and European furniture manufacturers.
But how do you know if you are you using the right EVA adhesive?
Let's take a look at some of the products in the Henkel collection……
Technomelt KS 220/1 and Technomelt KS 611 are both filled EVA edgebanding hot melt adhesives, which are easy to apply and offer exceptional performance with a very high final bond strength.  Being filled EVA's they offer the advantage of preventing stringing, whilst at the same time offering higher viscosity, which can be beneficial when applying to porous substrates such as chipboard.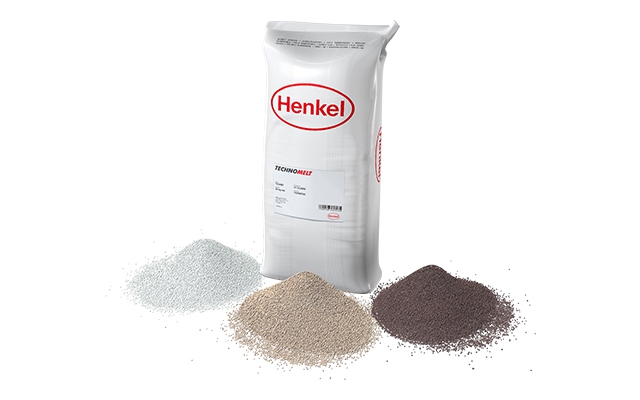 In the unfilled hot melt adhesive category there is Technomelt Dorus KS 351.  This can be applied at lower coat-weights, thereby minimising the glue line and achieving tighter joints, whilst offering high glue mileage and high final bond strength.  This was one of our top selling grades in 2020 and has really grown in standing to attain the status as the UK's frontrunner and main contender when selecting an unfilled grade.
So that was a quick highlight review of our top Henkel EVA hot melt adhesives for edgebanders, covering the filled and unfilled options.  However, it's not just the adhesive itself that makes Henkel EVA adhesives market leaders.  There's also the technical and onsite support offered by Kenyon's and endorsed by Henkel that separates them from the competition.  So with the complete package of leading adhesives as well as technical support, Kenyon's really do have the offering that sets them apart from the rest of the field.

Kenyon's don't just sell adhesives, they live them, and this includes supporting you!
Arrange a trial today and see the benefits of Henkel EVA hot melt edgebanding adhesives.  Call 0161 627 1001 or email: salesteam@kenyon-group.co.uk
www.kenyon-group.co.uk – keeping Britain bonded since 1979!