Glue Stick Applications
We are the adhesive experts!
Foam Bonding
Tecbond Sprayable Hot Melt Adhesives.
Solvented adhesives are now becoming redundant in the foam converting, upholstery, seating, insulation, sound deadening and protective packaging markets as customers seek a more environmentally friendly approach.
Water based products (2 components) adhesives have been the option available, but now hot melt adhesives are finding their place replacing the need of extraction, spray booths, two component spray equipment and mixings. Hot melt adhesives are easy to use, clean and fast setting, giving the operator flexibility and speed to increase production.

The demand is for a hot melt adhesive which offers high performance and environmentally friendly for bonding foam to foam, and foam to a range of similar and dissimilar substrates, including ABS, PP, Cotton-back Vinyl, Vacuum Foamed Mouldings, Bubble Film and metals.
TECBOND HAVE THE ANSWER
Key benefits from using Tecbond sprayable hot melt adhesives are:
Very soft glue line
No solvent content
Just one adhesive for different substrates
Stops the use of ozone depleting chemicals
No toxic emissions into the atmosphere
Reduced insurance costs
No special requirement for storage and handling
No requirement for spray booths
No mixing of adhesives and activators
Easy to use, fast and clean
We are distributors of the Tuskbond range for foam bonding – Click here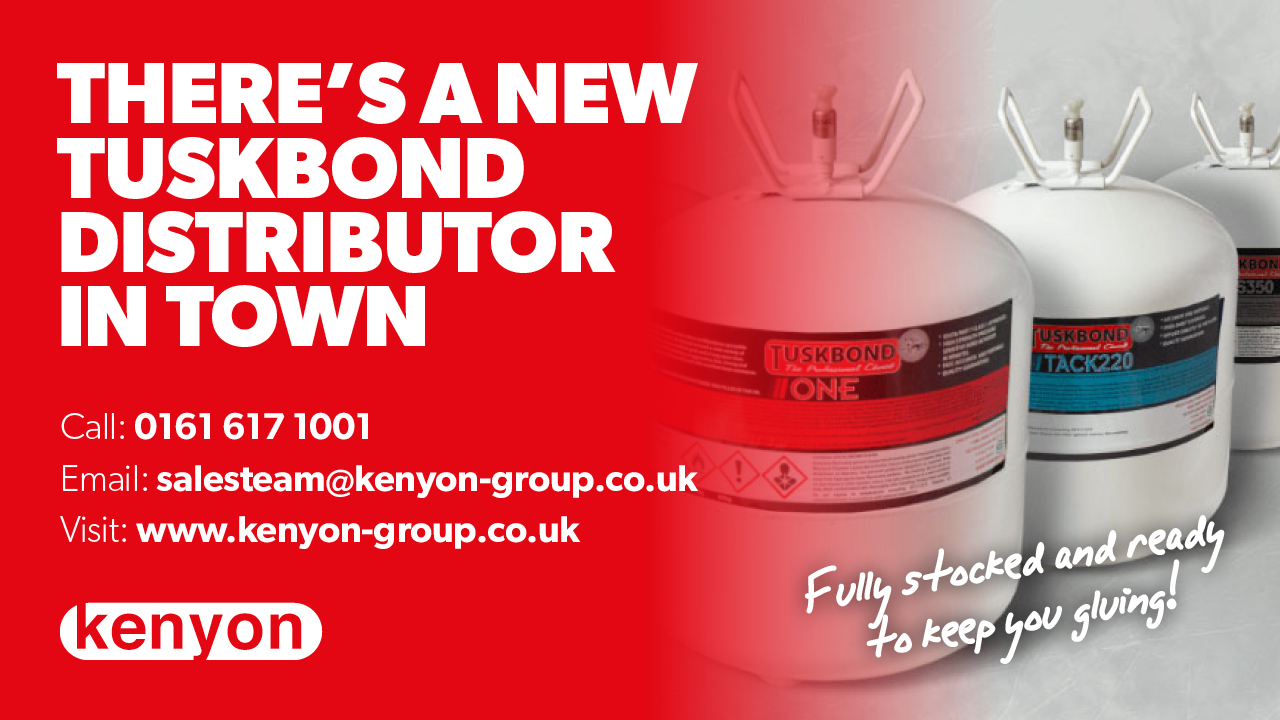 Posted in: Glue Stick Applications
NEED SOME HELP?
Give us a call on
0161 627 1001