Henkel offer an extensive range of proven edgebanding adhesive technologies EVA, PO, PUR, even filled or unfilled adhesives
Deciding the right adhesive for your application: What is the difference between EVA and PO, PUR hot melt adhesive?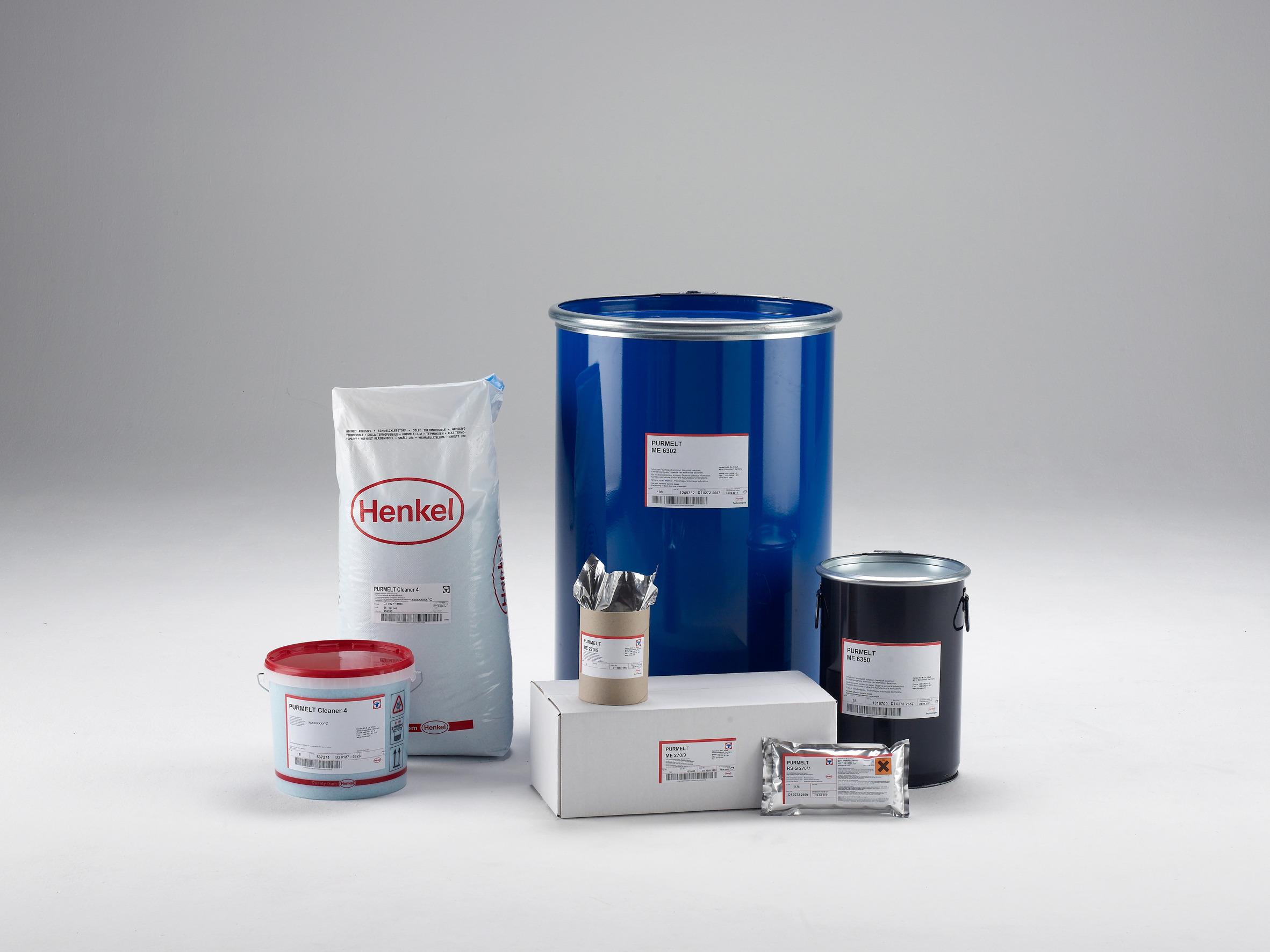 Hot melt adhesives are used for bonding  solid wood, aluminium, veneer, melamine, polyester, HPL, PVC, ABS, PP edgings of various thickness to core boards. EVA hot melt adhesives are based on Ethyl-Vinyl Acetate (EVA) , while Polyolefin hot melt adhesives are based on Polyolefin (PO) and PUR hot melt adhesives are based on polyurethane (PUR). Edgebanding using EVA hot melt is commonly used due to ease of use, but PUR is gaining ground rapidly with exceptional benefits. If joints need to have exceptional water or heat resistant then PUR adhesive Technomelt 270-7 is recommended as this has a significantly higher water and heat resistance than an EVA adhesive.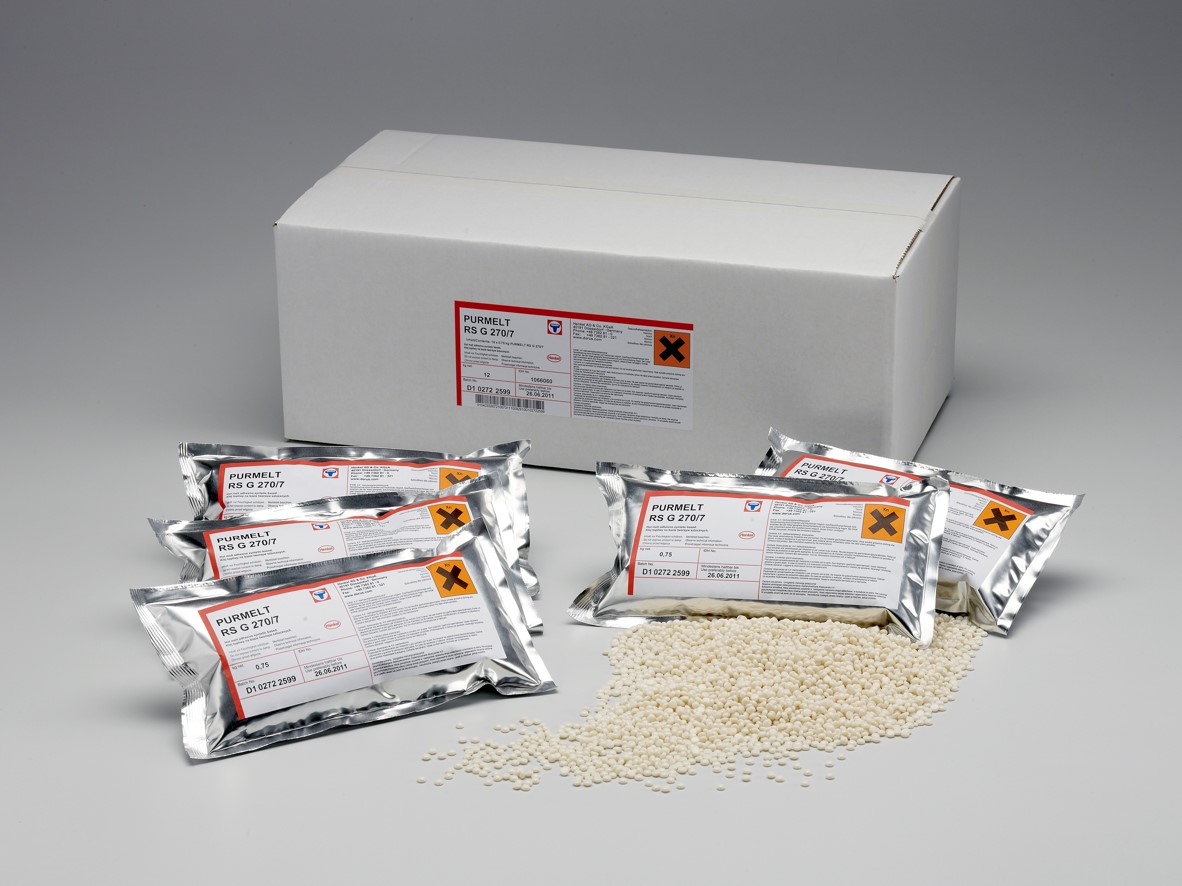 Polyolefin based adhesives for edgebanding applications has better hydrolysis and heat resistance than EVA based adhesives. It is easier to apply than PUR adhesives and also lowers the formation of strings at the application unit, whilst providing better stability in the melting equipment, in comparison with standard EVA based adhesives.
PUR based adhesives will always outperform EVA or PO adhesives !
EVA hot melt adhesives are classed as filled and unfilled adhesive. Filled glue Technomelt KS220, are generally lower costing and in addition to the adhesive resins, contain fillers such as chalk, which can at low speeds help prevent stringing. Unfilled hot melt adhesives Technomelt KS351 can be applied thinner to give a tighter joint, offer high glue mileage and high final bond strength.
Note: When using PUR based adhesives chemical cross-linking is achieved within few days. However it is important that the bonded materials are stored above 15c for full cure to take place. Under 15c and the curing process is stalled !
Are PUR adhesive easy to use ?
In a nutshell, yes, with care ! With PUR hot melt you can achieve a thinner glue line, high final bond strength, produces tight joints, excellent heat and water resistance and clean running
Note: not all edgebanders are equipped to run PUR adhesives, (always check with your machine supplier to suitability). What is very important when using PUR adhesives is purging of the adhesive melt tank and applicator (nozzle/roller) after use with a suitable cleaning agent – Henkel Cleaner 2 or cleaner 4. PUR adhesives once cured, unlike EVA adhesive, will not re-melt !!!!  Good house-keeping is required at all times.