Users of PUR hotmelt adhesives are all familiar with the 2kilo blocks and the 20kilo drums when using PUR adhesives, but not everyone is aware that this top of its class PUR adhesive is also available in granules.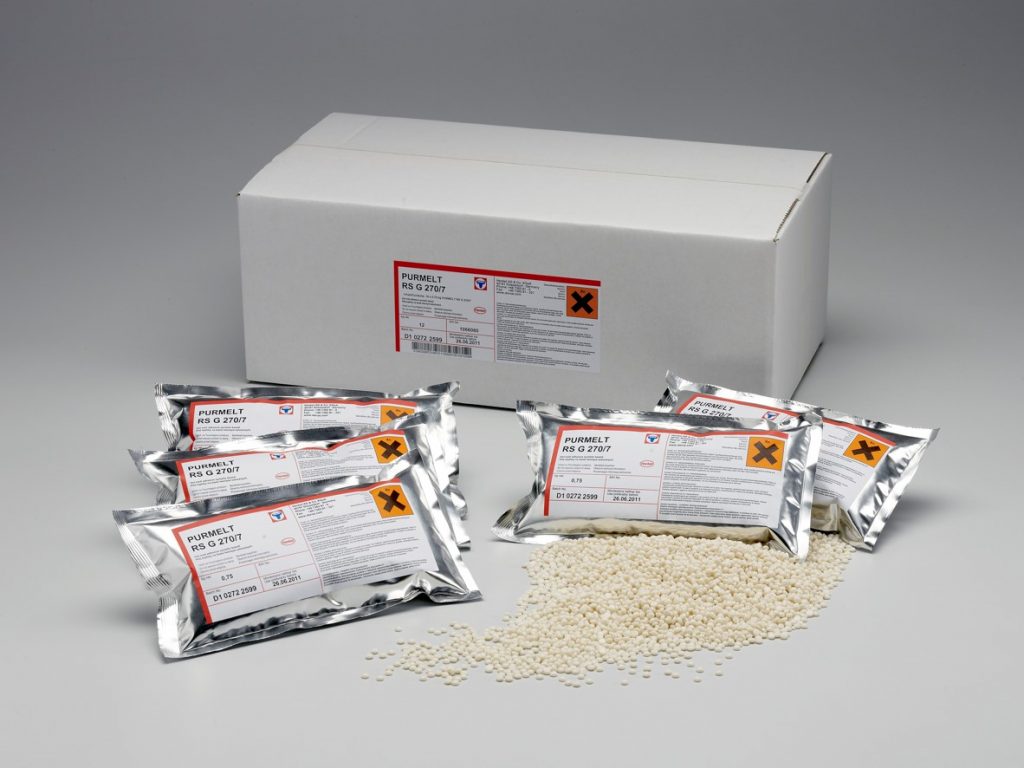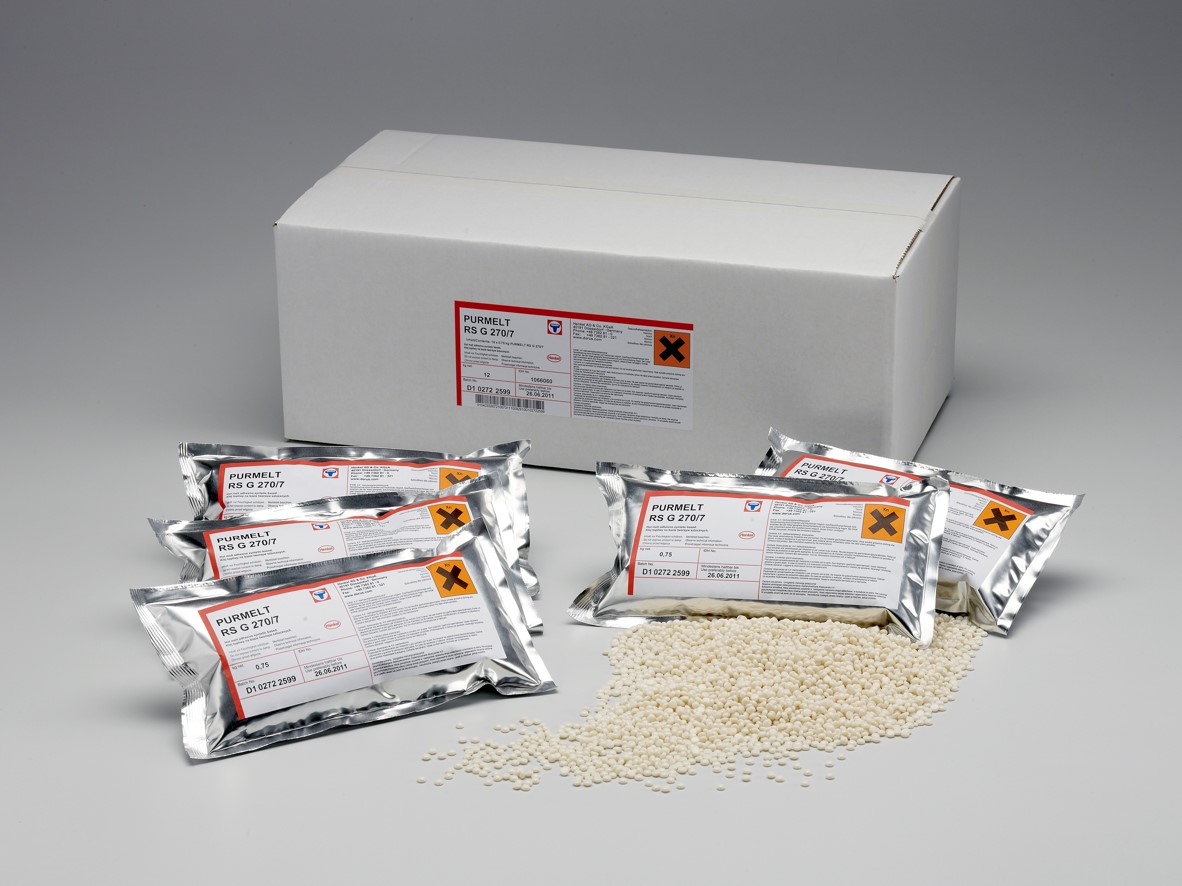 Why is having a PUR adhesive in Granules so exciting?
James Hamilton, Kenyon's Sales Manager says "PUR hot melts have become very popular within the furniture industry for edgebanding, flat lamination and edge sealing, but have not always been an option for many companies due to the initial layout cost of the equipment required to run this type of technology.  This has meant that companies have been restricted to EVA or PO based hot melts, and whilst still a worthy option, they do not offer the many benefits such as, superior heat and water resistance plus high final bond strength, tight joints making an almost invisible glue line.  Having recognised the gap in the market, Henkel made the decision to manufacture their Premium PUR grade; the tried, tested and proven Technomelt 270/7, in a granular form, allowing companies to run the PUR adhesive on their existing edge banding lines without the outlay and hassle of purchasing new equipment.  This has proved very successful and provided easy access to PUR technology for every company, opening the door to what can be achieved with PUR and increasing the quality of the finished goods."
Henkel have appointed Kenyon's as their UK distributor for Technomelt 270/7 Granules and James goes on to say "We have seen massive growth of sales in the UK with PUR technology as more customers are demanding the highest gluing standards and furthermore we are seeing expansion into new markets.
Have you discovered Henkel's PUR granules?
Henkel PUR granules make gluing easy with their ability to be used on customers' existing edge banding lines, convenient, flexible and cost saving advantages. Perfect packaging, Technomelt PUR 270/7 is supplied in 12kg cartons, with each carton containing 16 x 750g individual foil packs of PUR granules.  This provides a cost effective option for middle to low volume users, by allowing them to control the amount of adhesive being used against their scheduled volume of work. Foil packs that have been opened can be wrapped and taped and will be good for around 48 hours, reducing wastage and saving money.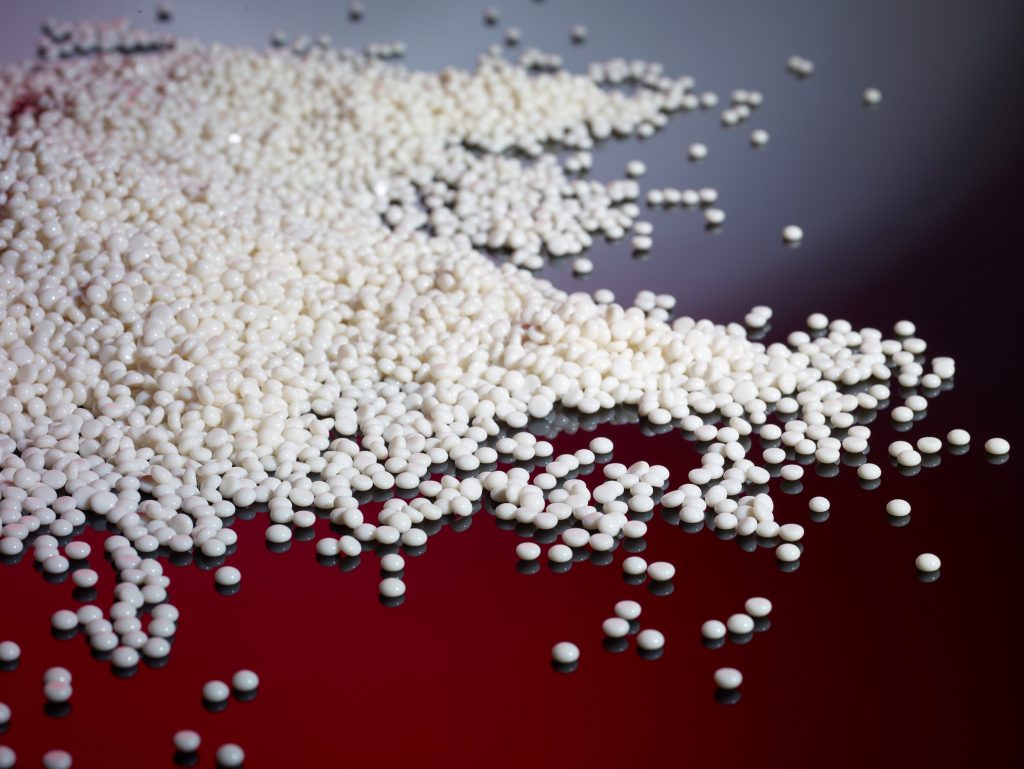 PUR adhesives and good house keeping!
When it comes to cleaning, as with any PUR adhesive, a wax-based cleaner is required to prevent the adhesive from cross-linking and curing within the machine.  With the larger 2kilo blocks, normally 1 or 2 cleaning slugs will have to be purged through the system, to clean it down of any remaining PUR within it.
With Henkel's PUR granules you have the ability to gauge the adhesive level within the glue pot throughout the day and run it down towards the end of the shift, meaning there is very little PUR adhesive left in the glue pot prior to cleaning.  Use the recommended cleaner for Henkel PUR granules (Technomelt Cleaner 4) which is supplied in a blue granule form, and can be put directly into the glue pot.  Normally half to a full cup will be sufficient.  This reduces cleaning times and allows for a quick start up the following morning.
Are you manufacturing kitchen worktops, bedroom and kitchen furniture, fire doors, sports lockers, washrooms, applications where high moisture, heat or chemical resistance is required?  Reach for Henkel Technomelt 270/7 adhesive, probably the best edgebanding adhesive on the market, just ask anyone using Henkel PUR!