Woodworking
We are the adhesive experts!
Henkel TECHNOMELT Micro Emission PUR Adhesive
TECHNOMELT PUR 270-9 ME is a superior quality Micro Emission edgebanding adhesive supplied under the tried, tested and proven TECHNOMELT brand name.

James Hamilton, edgebanding specialist at Kenyon Group says, "mindful of health and safety, companies are now asking us what options are available with the PUR adhesives, that would allow them to improve their operating procedures whilst at the same time reducing risk.  The solution is simple – TECHNOMELT PUR 270-9 ME.  The Technomelt PUR 270-9 ME offers the same performance benefits that come with PUR technologies, but without the hazardous labelling, making it more environmentally friendly and safer for operators to handle.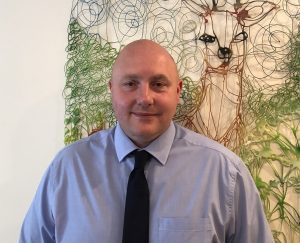 James Hamilon, Edgebanding specialist
This is because the TECHNOMELT PUR 270-9 ME contains less than 0.1 % Isocyanate, which therefore reduces the hazardous isocyanate-containing vapours by up to a staggering 90%!  Nobody likes warning labels and the fact that we can now eliminate this has huge benefits not only to ourselves but also for end users, whilst still providing them with a PUR adhesives used for bonding all commonly used edging materials; PVC, ABS, veneer and solid wood to core boards.
Having tested the TECHNOMELT PUR 270-9 ME I'm confident in saying it runs very similar to the market leading TECHNOMELT PUR 270-7, which is our premium hot melt adhesive for edgebanding and our highest selling product, due to its clean running and many performance benefits.  This is something that is always commented on by companies who are starting to use it for the first time.
I think that with the TECHNOMELT PUR 270-7 and 270-9 ME we now have the ability to meet the demands put forward by companies and deliver on what is expected in these ever changing times.  TECHNOMELT 270-9 ME offers everything you would expect from a Henkel PUR adhesive – low coat weight, tight joints, invisible glue lines, exceptional high performance combined with excellent heat and water resistance.  And it's kinder to the environment – the complete all round package.  TECHNOMELT 270-9 ME is going to be the win-win product of 2020."
TECHNOMELT 270/9 Micro Emission adhesive really is the future for our customers and the planet!"
Identical to its paired standard Technomelt 270-7 PUR adhesive, TECHNOMELT 270-9 ME is available in 2KG blocks, 20KG drums and 200KG drums – we have your application covered and the environmental impact reduced! So why not improve your microclimate at the same time as improving your production by changing to TECHNOMELT 270/9 Micro Emission adhesive today!  Contact our sales team for further information and for a competitive quote.
Let's talk glue: 0161 627 1001
Email: salesteam@kenyon-group.co.uk
Posted in: Woodworking
NEED SOME HELP?
Give us a call on
0161 627 1001