Woodworking
We are the adhesive experts!
Hotmelt Cleaners for Edge Banding
So, you're running PUR, PO or EVA hot melt adhesives for edge banding and therefore already recognise and demand the highest quality and performance from your adhesive.
In order to ensure optimum performance, the same quality cleaner should be sought.  Sadly sometimes overlooked, cleaners play a vital role in your day to day operations – many would argue just as crucial a role as the adhesive itself – a good cleaner can make all the difference.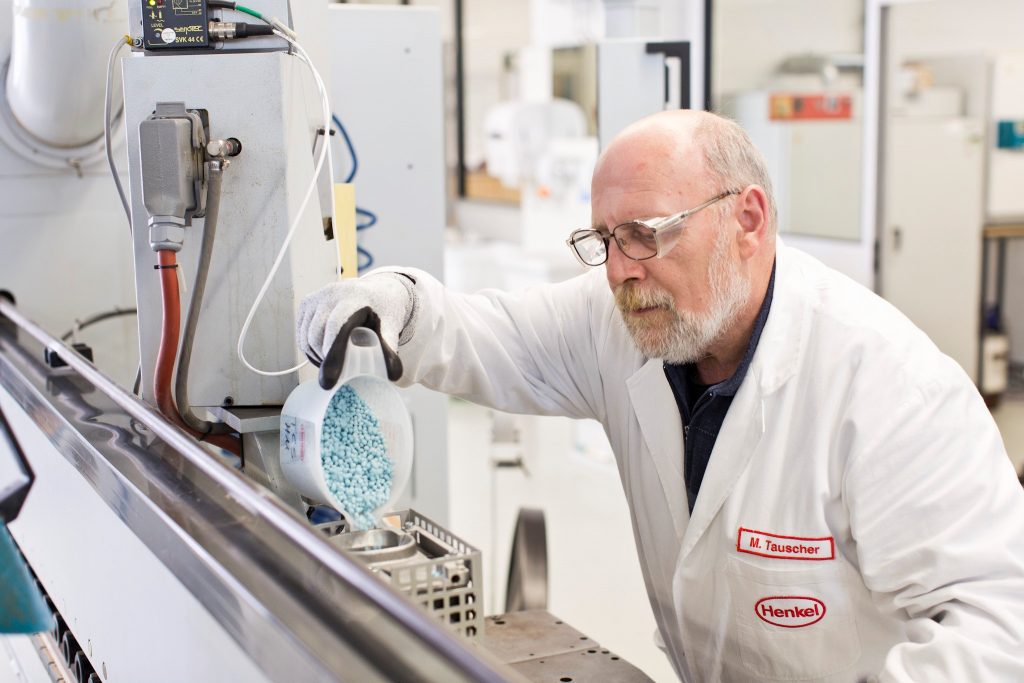 The right cleaner will bring you many operational benefits, ensuring consistent dispensing & bond quality, reducing downtime & maintenance, as well as prolonging the lifespan of application equipment.   Not to mention the peace of mind factor – there's nothing better than being able to leave your equipment safe in the knowledge that the cleaning process has finished and therefore your edgebander will be all ready for the start of the next production run.  Whilst a good cleaning process is key for all adhesives, it is especially important for PUR adhesives to prevent the glue from crosslinking.
A good quality and appropriate cleaner used in the correct way can save hours of downtime over the lifetime of the edge bander by reducing the amount of time spent on the cleaning process, thereby maximising production time.  Streamlining the cleaning process is just as key as selecting the most appropriate and superior quality adhesive.
Through our premium partnership with Henkel, we can offer customers advice and help them choose the best Technomelt cleaner for their production line.  Through our technical team we are there to support customers either over the phone or through training days and site visits, ensuring they are getting the very best out of their adhesives and cleaners.  This all round support package has been fundamental in gaining us the reputation of being a key distributor to many leading UK manufacturers.
The Henkel name is quite rightly associated with quality and market leading technologies, and this doesn't purely apply to their adhesives, but also to their extensive range of hot melt cleaners, which cover everything form surface cleaning through to thorough system / application equipment cleaning.  Given that an effective cleaning process can make all the difference to meeting deadlines, maximising output and achieving daily goals, we are here to help set you on the right path and ensure you are getting the most out of your day
Technomelt Cleaner PURE – High Performance surface cleaner.  Ideal for regular cleaning of machine surfaces.  Removes any contamination effectively and easily.  Major safety advantages in comparison to CLP classifications for standard cleaners on the market.  Solvent Free
Technomelt Cleaner 2 – Cleaning agent for all polyurethane hotmelts in the uncured state.  Used in daily operations in conjunction with Technomelt PUR adhesive.  1.2kg cartridges – Holzher edge banders and 1kg block for bulk melters
Technomelt Cleaner 4 – Cleaning agent for all polyurethane hotmelts in the uncured state.  Used in daily operations in conjunction with Technomelt PUR adhesive.
Technomelt All–in–One Cleaner – Cleaning Agent for Polyurethane Hotmelts, specially to remove none cured and cured polyurethane hotmelt as well as carbonised hotmelt residues.  Provides a deep, cleansing clean.  1.4kg block for bulk melters
PC800 – Antistatic, release agent and cleaner all in one.  Simplifying the process and reducing costs and errors.
We are confident that the above solutions will work for you, so much so we are offering a free site evaluation which will go through your entire edge banding process, addressing any application concerns and covering adhesive / cleaner selection and procedures. It is through this proven process that we have helped many companies, who have worked with our recommendations, become more efficient and aware of what can be achieved.
Talk to our sales team:
James Hamilton – 07807 107309
Chris Brown – 07494 895482
Email: salesteam@kenyon-group.co.uk

Posted in: Woodworking
NEED SOME HELP?
Give us a call on
0161 627 1001