Woodworking
We are the adhesive experts!
Sustainable PUR hotmelt Micro Emission adhesives for the furniture industry
The furniture industry is constantly adapting to an ever-increasing demand for greater operational safety, more sustainable materials, and compliance to stricter regulations, like REACH.
Henkel's comprehensive portfolio of high-performance, bonding solutions combined with our technical expertise helps you excel in all applications around furniture manufacturing.
Application
Product
Edge Banding
TECHNOMELT PUR 270/9 ME
TECHNOMELT PUR 270/5 ME
TECHNOMELT PUR 260/1 ME
Flat Lamination
TECHNOMELT PUR 4655 ME
TECHNOMELT PUR 4688 ME
TECHNOMELT PUR 4663 ME
Profile Wrapping
TECHNOMELT PUR 6350 ME
TECHNOMELT PUR 6208 ME
High performance bonding with ME
Technomelt PUR Micro Emission adhesives offer all the advantages of conventional PUR hotmelt adhesives including:
Best in class heat resistance
Unmatched  moisture resistance
Broad adhesion spectrum
Low adhesive application weight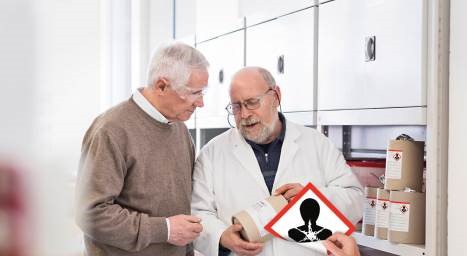 More safety with ME
Together with polyols, Dipehnyl-methane diisocyanate (MDI) – is a key component of a reactive polyurethane adhesive (PUR) – necessary for the cross-linking reaction and outstanding bonding performance. Depending on the concentration, diisocyanate carries a health risk when emitted as a vapor.
Containing less than 0.1% monomeric diisocyanate, Technomelt PUR MicroEmission portfolio has no harzadous label, does not require a specific professional training for operators1, and offers an easy and safe handling in production.

More sustainability with ME
Technomelt PUR Micro Emission adhesives protect not only the safety of operators, but also the environment. Contributing to the carbon footprint reduction, Henkel's ME adhesives uses less intensive CO2 raw materials and require a lower working temperature, consequently saving energy.
Henkel has the capability to offer the Life-cycle Assessment (LCA) of its adhesives. Get in touch below to find out how.
Switch to ME easily
Switching to Micro Emission adhesives bears a lot of benefits. But what does it mean for your production? Fortunately, there won't be any significant changes if you are already using polyurethane hotmelts.  Micro Emission products work with the same chemistry: a reactive system. Hence, you can use the same equipment by adjusting the settings according to the product technical data sheet.
If you are using EVA or another thermoplastic hotmelt you can also make the switch by installing the adequate melting equipment.
You can always consult our Technical Team who offer excellent technical service and long-term experience in ME technologies in case of questions.
Call: 0161 627 1001
Email: salesteam@kenyon-group.co.uk
Visit: www.kenyon-group.co.uk – Keeping Britain Bonded Since 1979!

Posted in: Woodworking
NEED SOME HELP?
Give us a call on
0161 627 1001