Finally, we win the coveted Glue Pot Trophy !
The much sought after golf prize within the adhesive industry is the Glue Pot Trophy, which is fiercely competed for every year by fellow golfers from the adhesive world. This coveted prize has eluded us for many years, but has finally been captured by our very own Darren Ogden at Hawkstone Park GC. Darren, playing in pink representing gluegunsdirect.com, put together an impressive 38 points on a course that he'd not played before (and for those of you who have, you know it can be unforgiving) to bring home the long awaited trophy!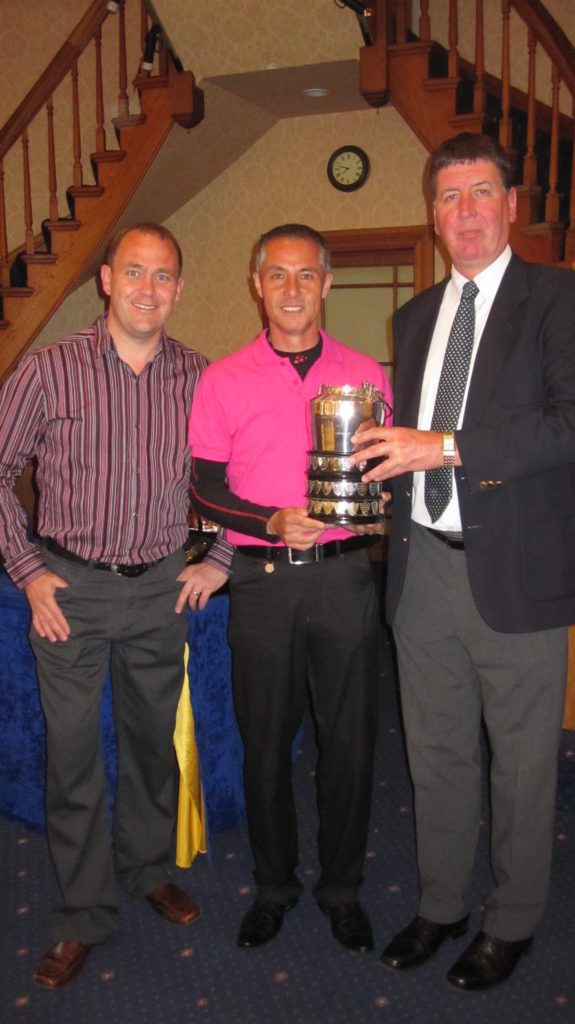 Hawkstone Park is set in 400 acres of undulating parkland surrounding the ruins of a medieval castle, with the cliffs of the world-famous 18th Century Follies providing a spectacular backdrop. More beautiful places in which to play the game of golf in the UK are few and far between! Please visit Hawkstone Park website: http://www.hpgcgolf.com
When you hear the name Hawkstone Park, immediately the name of a great golfer springs to mind….. No not Darren Ogden, but the legendary Sandy Lyle, who at just 12 years of age won his second senior competition at Hawkstone Park. He went on to became Open Champion at Royal St. Georges in 1985 and then win The Masters at Augusta in 1988, making sporting history by becoming the second British golfer to win the US Masters three years after securing the Open Championship at Royal St George's Golf Club.
Can Darren defend the Glue Pot Trophy, watch this space…………………….