Tec 7100 pneumatic glue gun, is probably the World's most powerful hand-held glue gun.
This new generation glue gun, a powerful 1000-watt pneumatic tool offering the highest output from a hand-held glue gun, probably in the World! Delivering a massive output of 5 kilos per hour of molten adhesive for when you want to apply the adhesive fast and efficiently. The most unique feature on the Tec 7100 glue gun is the built-in speed loader, which holds an extra two 43mm glue cartridges in reserve enabling the user to re-load in seconds whilst continuing to use the glue gun, saving on time with reloading and offering a continuous supply of adhesive, especially useful when covering large areas.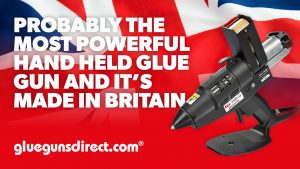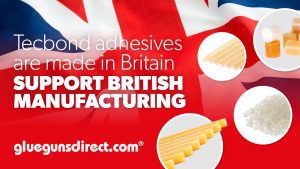 The TEC 7100 is a serious alternative to bulk tank hot melt systems at a fraction of the cost.
The amazing power of a Tec 7100 glue gun is created by its twin 500-watt cartridge heaters, the operating temperature is reached in only 5 minutes from cold via one of the 500-watt cartridge heaters, then when the trigger is pulled for use, the second 500-watt heater comes into operation and enables the molten adhesive to be dispensed at 5 kilos per hour at a constant temperature. One of our customers stated, " This glue gun is a beast, the daddy of all glue guns". He was stunned by the awesome power of the glue gun and its ability to cover large areas quickly.
Now for a bit of the Techy stuff: Voltage, can be supplied in 110v, 240v or European, the temperature is controlled by Interchangeable thermostats which means the glue gun can be changed from Low Melt to High Melt simply and quickly. Power cable 3m supplied as standard, or you can look to purchase the Tec 7100 EX which is sold at a base glue gun with the option to buy interchangeable cord sets covering off 6m or 12m lengths for when you need to take the glue gun to the job, instead of the job to the glue gun! Weight, coming in at 2.3 kilos, this is a heavy weight of the hand held glue gun world, optional spring balancers can be used to suspended the glue gun taking the weight completely out of the equation. The Tec 7100 Hot Melt runs at 195c, Low Melt 130c and the Polyamide version 215c which is used with Tecbond 43mm polyamide glue slugs.
Built in the UK to a very high specification, the Tec 7100 is covered by our 12 month warranty. The TEC 7100 is supplied complete with an integral gun stand, suspension ring (for use with the spring balancer) and full operating instructions.
Did you know you can spray a hot melt adhesive ?
Related Links: