Glue Guns for serious GLUING and DEMANDING applications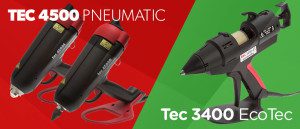 Bring out the BIG GUNS for when you need molten glue fast, on demand or for continuous gluing.
Tec 3400 power 43mm glue gun which features a clever trigger boost system that increases power when the trigger is pulled, upping the output even more. More powerful, more reliable than the Tec 3200. Tec 3400 is a glue gun for consistent and quality bonding.
Tec 4500 Bead or Spray glue guns are highly versatile for applying a wide variety of bulk (Granular, Pillows, Slats) and shaped (43mm) hot melt adhesives. Now you can apply a FULL pressure sensitive adhesives via a Tec glue gun and these Tec 4500 glue guns will dispense most other forms of bulk hot melt adhesives.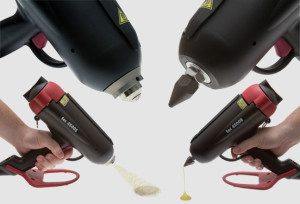 We can offer any of our standard Tecbond glue sticks in a bulk format plus a range of EVA, polyolefin, pressure sensitive (PSA ) and polyamide adhesives covering off many applications from Packaging to Product Assembly, have a gluing problem, don't come unstuck, talk to the glue experts.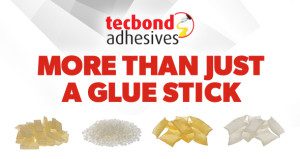 Tecbond BULK adhesives can be used in the Tec 4500 glue guns or applied via a Norsdon bulk tank system, which are available in 4 litre, 10 litre and 16 litre versions.  Can be used with one or two hoses, bead or spray.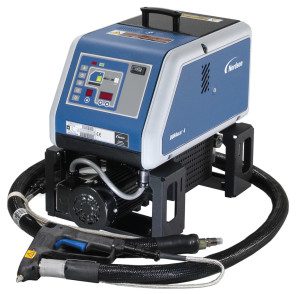 To arrange a demonstration please call 0161 627 1001 or email: sales@gluegunsdirect.com