Painting with a glue gun and coloured glue sticks
Meet Don Karl  a German artist who discovered the joy of painting with a glue gun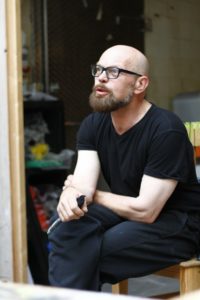 Ten years ago, Herr Karl was diagnosed to be an art junkie. His doctor told him that this condition is incurable and the only way to ease the symptoms would be to keep creating art. Otherwise he would be likely to suffer physical and mental damage.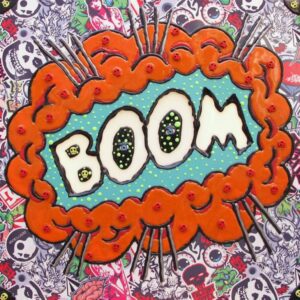 With his art, he continued to figure things out for himself; since he had never been a fan of state institutions and values life experience more than education (and had never found a school where they taught things the way he saw them) he took inspiration from other artists, movements and life itself. During that time, coloured hot glue turned out to be his favourite material. (Although it is possible that in 10 years from now he will be working with pigmented toothpaste, or something like that.) While he kind of narrowed down his choices of materials, his personality split up into four different artist personalities, each of which has a different style and preferences for different topics (most of the time they do get along quite well, tough.) Due to his modest lifestyle Herr Karl is in the lucky position where he doesn't have to rely on selling his art – nevertheless, he is always happy to see one of his puppies go to a new and caring home. He is thrilled to reach a broader audience via Saatchi Art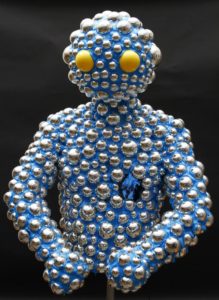 About Don's technique in his own words: I enlarge a photograph or any picture of my choice using a photocopier. (I don't have any intellectual claims when choosing my templates, I just use whatever is appealing to me.)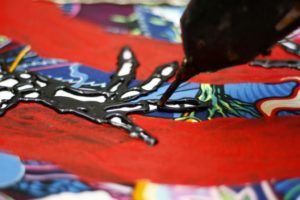 I attach this template to a canvas and start painting directly on the paper. I either work on an upright canvas which creates this effect of the colour melting away – or with the canvas lying flat which allows me to create smooth surfaces. I'm always trying to improve my technique and I am finding more and more possibilities to create a picture.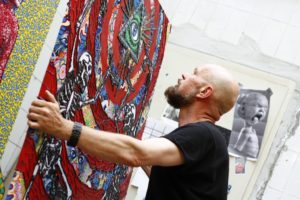 It would be amazing if more people would do something like this, hot glue painting would become a real thing and is creative and fun for all.
Click to view our range of Colour and Glitter glue sticks – be creative and let your imagination run wild !
What can we GLUE for you ?