November 2017 Promotional Offer
Easy to use Dot 'n' Go applicators, just press and roll. Use anywhere you need a quick bond. Bonds to virtually any surface!
Each applicator has 200 dots, 6 applicators in a box.
Buy two boxes (12 applicators) and receive another 6 applicators FREE!!!*
That's 18 applicators – 3,600 dots for the price of 12 applicators – 2,400 dots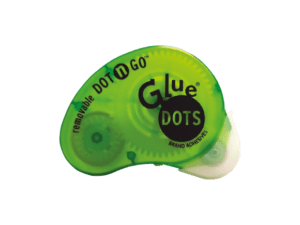 Removable Dot 'N' Go 1200
Glue Dots
6 Handy applicators each with 200x 10mm diameter Removable adhesive glue dots, ideal for applying credit cards / CD's to letter and magazines.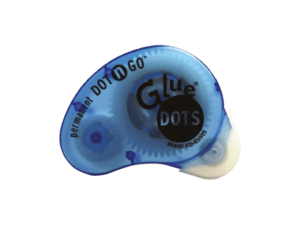 Permanent Dot 'N' Go 1200
Glue Dots
6 Handy Applicators each with 200 Permanent Glue Dots for sticky crafty projects, once stuck will not move!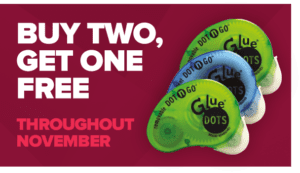 Dot 'n' Go applicators are the easiest, most convenient way to apply glue dots anywhere you need a clean, fast bond. The Dot N' Go is ideal for use in a wide range of industries including:
• Retail Repackaging • Printing • Direct Mail • Point of Sale • Fulfillment • Arts and Crafts.
More than just a dot!