More gluing options added to the website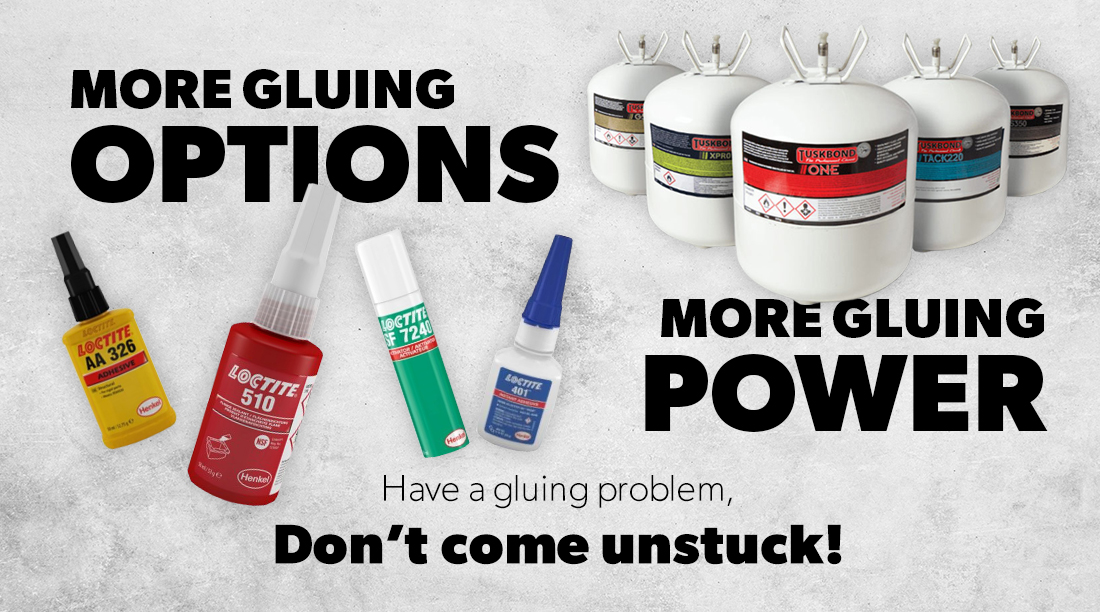 To complement our range of problem-solving adhesives, we have added new gluing options from Tuskbond, Loctite and Teroson. With the addition of these products our range covers a vast array of gluing options, applications, markets and substrates. With our ever-increasing arsenal of adhesive possibilities, it's not surprising we are challenged on a daily basis to find the answer to various adhesive problems and new applications.
You will be amazed at what we have been asked to bond and the majority of the time we have surprised ourselves by providing the answer to some very difficult adhesive problems!


Have an adhesive problem, don't come unstuck – talk to our technical team 0161 627 1001